Happy Monday! Hope you all had a safe and warm weekend, despite crazy snow storms. We didn't get anything…. a teensy dusting and rain. I would have enjoyed some snow, but I am also happy that we were safe and warm and with power! Besides, we had too many fun plans that I didn't want foiled by snow!
Saturday started out with a Ninja birthday party, and ended with bowling with friends at a fabulous new bowling alley near us. By fabulous, I mean they have fancy cocktails and wine that they serve you while you bowl. Their menu also has pretty good appetizers and dinner, and all the people that work there wear black dresses or black suits. We were fancy-bowling! Sunday we had some friends over for lunch and conversation while all of our kids played. All of this made for an awesome weekend, and two exhausted children! Bedtime couldn't come soon enough last night.
Anyhow, because we have been so busy, I've got nothing new to show you. But I have a little stock pile of projects that have not been blogged, so I am sharing one of those today. I actually painted these pieces last July. I found both these chairs and besting tables at yard sales last summer….
For all of these pieces, I made my own chalk paint, just like I had for these chairs. I used Sherwin Williams Tidewater in this case, which I had left over from my ombre dresser.
I gave them two coats, lightly distressed them all, and then went over them with golden oak wax to age and protect.
I brought them over to the shop I was in at the time and the tables sold pretty quickly. The chairs however, stuck around and didn't sell. I eventually brought them home and stored them in my garage. Well, when New Year's Eve rolled around, I realized we could use them for extra seating so I brought them into our living room. After the party I thought I may as well keep them in there since the color worked and it would be extra seating when we needed it. They sat on either side of our gallery wall for a couple weeks.
Well, then my friend Deirdre came over on Martin Luther King Day when the kids were out of school so our kids could all finally meet and play together. Now, I need to tell you who Deirdre is. She is the woman I met through selling my aqua sideboard. I told you all how we met because she bought it from me and lived only a few minutes away, but I haven't told you that since then we have become good friends! We have crafted together (She came to wine and design), and she is one of my walking buddies! It's so funny how little things like selling a sideboard can bring people together! Anyhow, Deirdre saw the chairs in my house and loved them. I told her I was only keeping them in there since they hadn't sold. Well, they found a home finally in her house! Again, things just have a way of working out how they are meant to be.
Before I leave you for the day, I wanted to give you all a quick update on my neighbors. A facebook page has been created for them with all fundraising event updates. I did read the other day that they were able to salvage some keepsakes from the house that had meaning to them, so I am grateful for that. Some of you have reached out to me and sent gift cards and checks for the Lillard Family. I can't thank you enough for your support and caring. Please continue to pray for this family and keep them in your hearts.
PSST- also, you can find me over at one of my most favorite reads, View Along the Way, sharing a tip on designing around the needs of my spouse!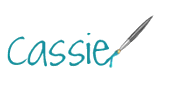 Pin
Sharing here: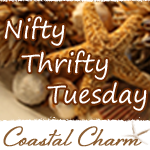 Pin