I scanned craigslist so heavily this weekend, as I needed some dressers to paint and sell. No luck. Too late on everything. So I dragged myself out of bed early Sunday morning to hit the flea market before I had to teach cycle. Still no luck. I did get a gorgeous basil plant and some local tomatoes for a sweet deal, but no dressers. I actually had time to come home before I headed back to class at 8:30, so I quickly checked garage sale listings, and came across one that I had actually passed on my way home that morning. I hadn't stopped because it was a busy street and I didn't see anything from the road. However, there in the ad were the words, "antique dresser". I hopped back in my car and this time stopped. There it was, tucked away from the other items for sale… It was one of those slow motion moments where the light shined down on it and a field of poppies and clover sprang up around me as I ran towards it with my arms open. Ok, not really, but you get it. I was happy! And it wasn't a dresser, it was a potentially beautiful armoire. It had a price tag of $75 but I offered $50, and the lady very excitedly said, "YES!" she was happy to sell it and stop hauling it all over with her. So it came home with me that day and I went to work.
Here it is once I got it into my workspace….

Pin
I sanded it, primed it, and painted it. I didn't have enough of my favorite French gray, "rare gray" by Sherwin Williams, so I added some antique white to it, and made my own French gray. Once it was painted and dried, I distressed it by hand with sandpaper along all the edges, details, and corners. When that was done, I took some steel wool in very fine grit and rubbed it over the entire piece. I know if you are actually reading this and not just looking at pictures you're wondering why. Steel wool makes an incredibly smooth finish, however it rubs some if its dark gray color off onto paint. In this case, that was welcome as I knew it would add the to distressed affect. Here's what it looked like after rubbing it with steel wool…

Pin
Once that was done, I went over the entire piece with Beechwood Gray stain by Cabot to give it just a hint more of a weathered appearance. The picture below shows the left door with the stain and the right without. It's a subtle difference, but it's there.

Pin
And here it is now! Oh, and some other minor repairs were made- a drawer runner repaired, and a new drawer latch added, but those aren't very interesting topics. 🙂 Also, I apologize because I haven't been able to get it outside yet for a picture as I need my husband to help me do that and that won't be til tomorrow night. I'll update as soon as I can, but for now….

Pin

Pin

Pin
Linking this to….

PinPin
Pin
Pin
Pin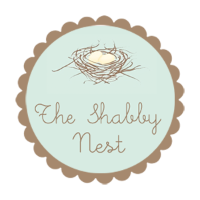 Pin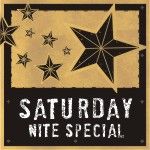 Pin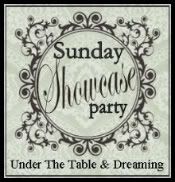 Pin
PinPin