Happy Wednesday! On Monday I shared with you the "Be Bold Challenge" I am taking part in. Originally my fireplace makeover was going to be my project for that challenge, but last week we were snowed in and I just couldn't wait! The kind people at General Finishes were kind enough to supply me with a gallon of Lamp Black for this project.
To refresh your memory, my fireplace was painted gray immediately after we moved into this house. Here's a shot from it's original makeover back in October of 2011, just 2 weeks after we moved in.

Pin
And just to bring you all the way back to where it truly started….

Pin
The General Finishes Lamp Black adhered right to my surface without any trouble, so I just went on my way giving it two coats total. And before anyone tells me, YES, I know there is a fireproof paint and I could paint my brass surround black, but I LIKE THE BRASS. So many people last time kept trying to tell me to paint that part, but I like it- it lends to the vintage charm for me!
Anyhow, back to the fireplace…. two coats and voila! You might also spy something else new in there, like the gorgeous hide rug from Rugs USA.
Do you see how the TV just disappears up there? Oh that makes me so happy!
The room has not had its complete mini-makeover but it is getting there! I plan to keep the blue pillows and mix in some black. And of course we will do the pipe built ins for the Be Bold Challenge.
Here's a closer look at the mantle. I love this paint for it smooth finish. The mantle looks so sleek!
I love how all of my shiny decorations just pop off the black!
And if you look closely in the picture below you can see how our cables just disappear.
This pom pom garland made by my bestie just bounces off the black and adds a playful touch. They are available in her etsy shop!
The brass animals remain unaffected, but I think they really like it…
Now, let's take a look at the new rug, which suits the look this room is headed for perfectly! It's already flowing better with the rest of the main floor. Rugs USA was kid enough to provide me with a rug to review, and I immediately knew what I wanted! I selected the Serendipity Devour Cowhide White Rug. This rug is MAGICAL! It blends my love of rustic, natural, and glittery all in one with its silvered flecks and white/light hide. The kids came home from school and saw it and flipped! My kids love when rooms change for the better around here!
I love the look of it paired with the black coffee table, and mixed metallics of the space.
Here you can see it playing off of the light coming into the room…. SWOON!
I absolutely love it! I could not have found a more perfect rug for this space!
Thank you so much to Rugs USA for providing me with this rug, and to General Finishes for providing me with the paint to get this room's mini makeover rolling along!
I am off to get my first haircut since August. I think I am bringing back the bangs. We'll see.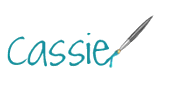 Pin
Sharing here:
Liz Marie Blog; Tatertots and Jello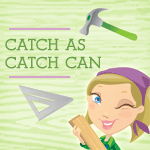 Pin
Pin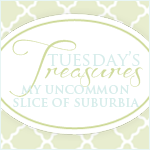 Pin
Pin>
Pin