Happy Monday! Hope you all had a great weekend! This weekend was just what the Dr. ordered around here. Friday was spent painting the guest room wall (and if you follow on instagram you have seen progress- cassie8978) and then I ended the day with a glass of wine with a friend when she came to pick up her daughter who played with Emmy. I ended the night on the couch watching Grimm with Chris- we love that show! Saturday was a perfect day, aside from watching Charlie have accidents and bump into all the walls (he had a really down day). I hit the flea market with a friend, came home and worke don Emmy's bed, finished reading a book (A Grown up Kind of Pretty- very good!), and headed to my neighbor's to catch up and have a glass of wine. I ended the day feeling really good- I had gotten a lot done, but thoroughly enjoyed it all and didn't feel like I had overdone anything. Sunday I walked with one of my best friends and we were able to catch up on life, too. After that we took a family trip to Ikea for curtains for the guest room. I then finished a desk for the barn, and hung the curtains. I hope to have an in progress reveal this week! 🙂
Being super lazy, I just moved blankets out of the way and left the bed in place. I applied the first coat with my hands as you can see here….
I used a brush for the second coat to get into all the little details. And one of these days I will replace my broken lens…. For now here is one instagram picture from my phone and then the closer sots taken with my 50mm lens. The bed now adds the drama and shine perfect for my girl!
I just love how glamorous it looks now!
I scooted the pillows down a bit so you could see the details on the headboard.
Emmy and I are thrilled! It's the perfect bed for her now, and it will grow with her beautifully! And don't worry- a little dish soap and warm water, and my hands were back to normal. 🙂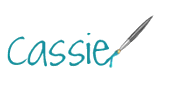 Pin
Sharing here: