Well, it's Monday, and we survived the weekend at Sweet Clover. It was crazy, in a very good way! I spent Sunday recovering since I worked all day Saturday and then went right out with friends to the Taste of the Town in Middletown. (By the way, it was my first time trying mead wine, a honey wine…. SO good! But definitely for sipping….)
Before I get into my post, I wanted to let you know I am a guest today at the amazing BrittanyMakes! Be sure to pop by! Brittany's gold leafed chair is what inspired my own nightstands! The girl is full of creativity!
Pin

(Kiwi Crate was kind enough to send me a sample to review. I was not otherwise compensated for this post and all opinions are mine alone.)
Anyhow, last month, the kind people at Kiwi Crate contacted me and asked if we would like to sample one of their crates. Knowing how Emmy likes to get crafty, I knew we had to try it! Their summer months are all about Summer Discovery, and encourage kids to take their projects outside and have fun with the natural world around them. (Which is a great alternative to my sometimes plan of…. it's so hot outside, let's just put on a movie!) Our box included a lantern kit, a guide to constellations, and a nature collection box. Emmy was very excited to get to work….
We started out with the lantern. All supplies were provided which was awesome…. no need for us running to get anything else! Emmy had a blast creating her own constellations in her lantern with the star punch. (Get a load of that belly!)
Here is her complete lantern.
The night I hosted wine and design, Emmy got to hang out with the girls and create her nature discovery box….
The next day, we took her box outside, so she could collect the proper specimens. The box came with a shape specimen sheet as well as a color sheet, and one they could create. She chose the color sheet and got to work collecting…
Here she is with her empty discovery box.
And here is an outtake… A bee intruded! 😉
Crisis averted, she was able to continue her search and fill up her box! I do realize the bouncy ball is not found in nature, but in her defense she found it in our yard!
We had a blast with our Kiwi Crate experience! It got us thinking outside the box crate, and got us outside! I think this would make an awesome gift… As a parent, I know I don't want any more plastic toys in my house! I much prefer the gifts that get my kids thinking, and Kiwi Crate hits the mark!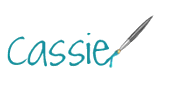 Pin