I used to say, "What did I do before blogging?" I mean, where did I get my inspiration from? Now I say, "What did I do before Pinterest?" I have been working on Emmy's room, slowly but surely, and now that Chris is off work this week, I am really trying to put the final nail in it (metaphorically). So many of the ideas I had for this room came from pinterest. Her room even has its own board if you want to check it out!
I pinned this idea for her closet doors:

Pin

And I shared my version here (the trim and walls have since been painted)

Pin
I also pinned these curtains…

Pin
and this curtain rod…

Pin
For the curtains, I am not the talented sewer my mother is, so I enlisted her help and asker her to make them for part of Emmy's birthday present. When I showed her the curtain rod idea I wanted to do, she suggested we use ribbon ties on the curtains, so she did that. For the fabric she used white bed sheets… She's smart and thrifty, too! I have been holding onto the curtains for a month, waiting to have the room ready and painted. In the meantime, I saw this gorgeous curtain rod along the same lines at Less Than Perfect Life of Bliss…

Pin
I loved the way Julie had her branch kind of swooping across the room, so I drew some inspiration from that as well. However, Emmy's walls are white (I know not what I had originally planned!) and with her curtains being white, I wanted to break that up and left her branch natural. It's a solid maple branch that fell off our tree during last October's snow storm and was in our brush pile. I trimmed some of the leaves off of it, and some of the branches, used a hand saw to cut it to size. I purchased some brackets at Home Depot to set the branch in. And Emmy and I decided to add a cute little cardinal to it…. And here it is. It was hard to get a great picture because of the backlight…
I am not gonna lie…. After I got the branch exactly how I wanted and tied the curtain on and stepped back, I gasped and proceeded to do a happy dance. Emmy and I might trade rooms actually.
And here is our little cardinal friend. I supposed we should name him!
Another project I pinned was this set of ledges originally from Jaime at That's My Letter.

Pin
I had been looking for some shelves to display little gnomes and woodland creatures, and some awesome artwork my parents gave Emmy for her birthday that I originally found via (Re)Cycled Consign and Design. After chatting with Jaime over email she convinced me it was an easy build, so I thought it would be a good beginner project for me. I went to home depot and gathered my supplies. I cut the pieces to the size I wanted and screwed them together, filled holes, painted, and voila! I made ledges…
I still need to decorate them a little better, but I wanted to share with you.
And how cute is the artwork? It is from an etsy shop called This Years Girl.
So we are making good progress in Emmy's room, and I owe a lot of it to Pinterest! What on earth did I do before Pinterest?
I am so excited to be participating in the Pinterest challenge put on by some of my most favorite blogs!
Cassie, Sherry, Katie, and Erin
Pin

Pin




Also sharing here:

Pin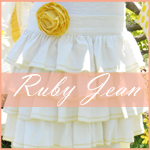 Pin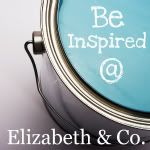 Pin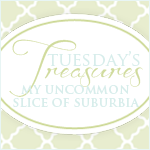 Pin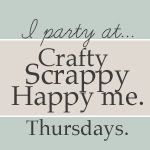 Pin

Pin
Pin
Pin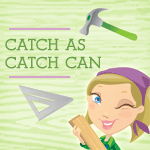 Pin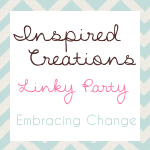 Pin
Pin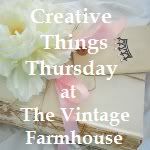 Pin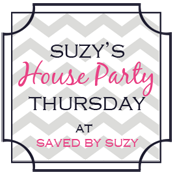 Pin

Pin