Over the past few years, I have always shared Emmy's birthday party with you all. Sawyer's birthday is in the Summer, so it's generally somewhere outside. Emmy's is in January, so we have always had it at out house and chosen a different theme. There has been a Pinkaliscious party, a candy shoppe party, a winter woodland party, and then this year it was a snow fairy party. We called all snow fairies to the snow fairy castle, where they would be presented with a sparkly aqua crown. We asked them to wear wings and tutus if they wished! he girls were invited over for some crafting, necklace making, and cake eating!
I kept it fairly simple this year, and also chose to keep it smaller, too- girls only, and just friends from school because there is only so much fairy girliness this house can handle! Emmy and I worked together to create decorations for the party- snowflakes were made from coffee filters and hung in the windows of the dining room and strung from the light fixture. We also used some of the snowflake Christmas decorations we had on hand and decorated some silver branches and laid some on the table. The centerpiece of the table was the cake. Let's take a peek at what it all looked like before the party started….
The table was all set for their first activity, which was to decorate their own snow fairies (which were really foam shaped angels I bought on clearance after Christmas. But they had skirts and wings, so I decided they could be fairies, too!)
The sideboard had all of our necklace supplies, drinks, forks and plates, as well as the crowns which Emmy handed out to each of her friends as they arrived.
Some coffee filter snowflakes dangled above the table.
And the chalkboard was adorned with Snow Fairy greetings…
The cake remained as the centerpiece of the table. I am NO cake decorator, so we embraced the very homemade look on this one. The cake was a mix, I admit- Devil's food cake, but the frosting and the clothespin fairy on top were homemade. I also made some white chocolate snowflakes for it, and added some crystal sugar for fairy shimmer.
Before I show you the rest of the cake pictures I have to tell you this funny story from the party. Emmy's friend asked me a question and the conversation went like this….
Friend: Why does the cake have a hole in the middle?
Me: It's a Bundt cake.
Friend: It's a butt cake, eeew…. (and tons of little girls giggle).
Me: No, no no, it's a type of cake- it's the shape Emmy chose… but then I start giggling, too!
And now more pics of the cake. As I said, I made the fairy out of a clothespin. I colored it with markers, added silver pipe cleaner wings, and a blue tulle tutu made out of tulle ribbon, and then we added a pink sash made with ribbon.
We had necklace making ready for the girls. Each girl got a silver chain, a cup filled with blue and clear beads, and a silver pinecone.
And of course we had the fairy decorating all set up for them to do when they arrived…
Before the party, I snapped some pictures of my own snow fairy…
And then had Chris take a picture of me and Emmy, and of course, Jake wanted to be in the picture.
When the girls arrived, they all piled in with their wings, tutus, and crowns, and got to work on their fairies.
I lined up their finished products so they could all see them.
After that the girls all made their necklaces. I was too busy helping them to take any pictures, but you will notice in the next pictures that the girls are wearing them.
After that we headed to the playroom for a few rounds of musical chairs, which was a HIT! I always loved the game but I had no idea how crazy these girls would all go for it! They were hysterical!
Once that was through we headed upstairs to the dining room again for cake and presents! These are some of my favorite shots from the party.
I absolutely LOVE this! I had her head in my frame, and then she took such a big inhale, that all I got was her mouth, and I love it! Such vigor!
After cake and presents the girls all wanted to play musical chairs again, so back down for about 10 more rounds! Then we finished with hide and go seek until the parents arrived to pick up their sparkly sugared up fairies!
Emmy and I had so much fun planning this party, and I can honestly say I think this was the thriftiest party I have ever thrown her! Now, it's time to recover this week and try to rid my ears of the ringing sound from all the high pitched squeals they were bombarded with! 🙂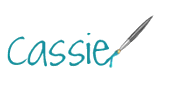 Pin