Happy Monday! Hope you all had an awesome weekend. Ours was very full, but very good…. I am going to back track a bit and include Thursday night's event in this post as well.
Thursday evening, my partner, Sarah, and I headed to a launch party for Ginger and Spice Vintage Rentals. Sherry and Erin are the owners of Ginger and Spice Marketplace, a great shop in Walkersville, MD. They are venturing into the rental business for special events such as weddings and I wish them the best! These girls certainly know how to style beautifully and I am sure they will be a smashing success. I wanted to share some of the photos from the launch party… and any local brides and photographers out there will want to pay attention!
This area was my favorite space… church pews and mixed vintage chairs perfect for an outdoor wedding!
And I loved the color pairing here….
Photo shoot props!
I had to walk away from this table…. it smelled like buttercream goodness!
Sewing drawers filled with flowers make a gorgeous centerpiece.
Love this pink sofa!
This table was full of fun vintage clocks.
This table was filled with pink depression glass… romantic!
It was a beautifully staged event! Sarah and I were happy to be there to help them celebrate the beginning of something wonderful.
My festivities continued Friday morning as I hosted coffee for about 10-15 friends. It was so great to catch up! We ended up chatting for almost 4 hours!!! I had made several dishes, a healthy blueberry french toast casserole, banana bread, banana greek yogurt muffins, fruit, and a kale frittata. The muffins and frittata were a huge hit, so I wanted to share those recipe links with you.
The kale frittata can be found at My Kitchen in the Rockies. I followed it minus the sausage, and it was delicious! The cheese on top was my favorite part!
And the banana greek yogurt muffins can be found at Averie Cooks. She used rainbow sprinkles on top of hers. I sprinkled cinnamon and sugar on mine instead, which I prefer. They were super moist and yummy!

Pin
Saturday was the most eventful day of the weekend! Chris had to work in the morning, and I took Emmy to a birthday party, but the evening's festivities began at 4 pm when we arrived at Elk Run Winery for the Great Grape Run, a 5k Trail run benefiting the March of Dimes. Several of my friends ran with me. Here we are before the race! The kids all hung out as well with several of the husbands, playing in the fields, and listening to live music.
And we're off! (I am over to the right in both pictures with a pink shirt and blue hat).
And at the end. What you see here is me and my friend Maureen about to finish. I realized after examining the photo that the reason my smile is so big is that the head you see in the right corner is Emmy's. As I got to the end and saw here there cheering "Yay, Mommy!" I was so happy. Her pride in her mama helped me get through the end with a big smile on my face. Thank you so much to Joseph for capturing this moment for me.
This run was by far the most challenging 5k I have participated in. It was very hilly, and a narrow trail run through the vineyards. I felt like I was running through a labyrinth, as grape vines were on either side of the trail and we wove and I felt like I would never make it out!!! We had to make two loops around weaving, running uphill…. The best part was that as a runner we received 6 wine tastings! WOOHOO! So after the run, we all hung out with our families, enjoyed the wine and the beautiful night and live music. It was a perfect night after the run was over! 🙂 Oh, and one of my friends' 10 year old daughter ran it in 26 minutes and got a medal! Way to go, Catherine!!!! We were all o proud of her. I won something, too, but by no means because of my "most okayest runner" status. I won a gift certificate to a restaurant in a raffle! Sweet Clover also donated a gift certificate and I was thrilled that a good friend who is a huge Sweet Clover supporter won! What a night!
Sunday was put to good use working on projects, taking a long walk with my girlfriends to catch up on life, and playing with friends (for the kids). In the evening, I made a salad I had been wanting to make since I first saw the recipe at The Chronicles of Home. I was excited to use watermelon and basil straight from our garden for this fabulous watermelon, quinoa, feta, and basil salad.
In progress…
Chris was unsure about it, but once I made it, I made him taste it because I told him it would surprise him. It was AMAZING!!!!!! I served it with tilapia broiled with hot peppers, onions, olive oil, and lime juice…. It was a healthy and delicious meal! Oh, and we complimented it with the chilled red wine we purchased the evening before from Elk Run's The Red Door blend.
I am generally a healthy eater, but I am attempting to clean it up a bit, so I am happy to share with you the amazing recipes I find along my way!
Also, on a very sad side note, I learned this weekend that one of my friends from church as a child ( we were youth group pals and good friends for 10 years) was diagnosed last week with stage 4 stomach cancer. She is my age, 35. Please keep her and her family in your thoughts and prayers.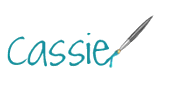 Pin