I am SOOOO excited about this project. I may just pee my pants before I get through writing! Ok, so I am 31 and do have control of my bladder so maybe not, but I am T-H-R-I-L-L-E-D!
My parents gave me this old pine stereo cabinet to paint and sell as they didn't have any need for it anymore. I wasn't sure what I would do with it, so it sat in storage waiting for the light to hit me.

Pin
Now let's backtrack to Christmas '08, when Santa gave Emmy an adorable retro red kitchen, that was just perfect for our playroom. Apparently the elf in charge of quality control was sleeping on the job the day this baby was made, because just a year and a half later, 3 doors had broken off beyond repair. I was devastated because it had looked so perfect, but just couldn't withstand normal kids play. I really didn't want to purchase a plastic kitchen, as I just don't like to have too much plastic in the playroom. We are getting ready to paint the playroom this weekend and do some other work on it, so it was the perfect time to introduce a new kitchen. (Enter Pine Cabinet Stage Right).
The pine piece is actually a little taller than the other stove top on the red kitchen, so hopefully it will grow with Emmmy. I stripped all of the "kitchen-y" hardware off of the red kitchen and reused it on the cabinet. Here's the sad red kitchen…. Buh-Bye!

Pin
Meanwhile, I painted the pine cabinet to coordinate with the new color scheme of the playroom- turquoise, lime green, and red. I painted the panels of the doors with chalkboard paint just for fun. Since the playroom has to stay gender neutral, I painted the inside pink so that Emmy could have some of her favorite color in the room. The only thing left to add is the kitchen sink, but I need a jigsaw for that, so I am waiting for my Dad to come Saturday morning with that and it will be complete. Here is the cabinet now (and it fit perfectly in the same spot!) plus one picture of Emmy's ecstatic face with her new kitchen! And yes, she is wearing a Cinderella ball gown on a 90 degree day!

Pin

Pin

Pin

Pin
Updated: Jen asked me to post this to the CSI challenge this week. I already entered. so not sure if I can, but I will. This is just my disclaimer! 🙂 The items purchased for this project that came from the hardware store were the chalkboard paint, as well as the painted used on the exterior and interior, and the primer. everything else was on hand! Also, since these photos were taken the jigsaw was used to cut the hole and add the sink. yay! So linking this to….

Pin
Joining the Soiree at….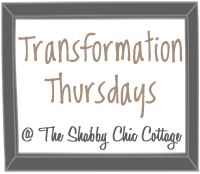 Pin

Pin
Pin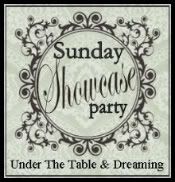 Pin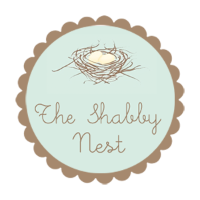 Pin

Pin
Pin
Weekend Wrap-Up at Tatertots and Jell-O

Just Something I Whipped Up at The Girl Creative