Now that Emmy is 4 years old, I am really enjoying all the fun girly things I get to do with her. She loves dressing up, shoes, make-up, shopping for clothes, and playing house. While reading her Fancy Nancy Tea Party book a month or so ago, we were inspired to have a Spring tea party for her and her girlfriends. The girls were told to dress their fanciest!
My blogger and real life awesome friend, Andi, who you make know better as Jane of All Crafts (and yes, her real name is Andi; Jane of All Crafts is a play on Jack of all trades… get it?), offered up her help. She is one crafty lady, and has two adorable daughters, so we got together on Tuesday and made decorations while our girls played. Prior to Tuesday, Andi made awesome clay toadstool placecard holders that the girls were able to keep as charms to put on a necklace…
And I scored big at a yard sale last weekend when I found tons of vintage tea cups for 10 cents each as well as vintage colorful gnomes for 10 cents each. So the girls were able to drink out of real tea cups! They LOVED that.
When Andi was here Tuesday she rescued my horrible tissue pom pom and created lovely new ones! 🙂 I created a mobile for above the table which I will show you how to make on Sunday. Andi had some paper lanterns as well on hand so she brought those. Wednesday, I got the table all set up and ready, and let my kids eat dinner in the family room that night because I didn't want to mess up the table. Here it is, all set up!
As you can see, I also added a glass urn filled with moss, and clipped a rhododendron from our large bush. I added a paper butterfly to the leaf of the flower.
When the girls arrived, the painted pots showed them the way…
And inside, they were greeted with more rhododendrons in an adorable glass owl vase I found at that same yard sale for 10 cents!
I made cupcakes with pink frosting, and cut marshmallows in half to act as polka dots and make them look like toadstools.
And I forgot to take pictures, but I made sandwiches for the girls. Peanut butter and Jelly were shaped like butterflies, and peanut butter and honey were shaped like frogs. We also had chicken salad, fruit salad, tea and tuna salad courtesy of Andi, pretzels courtesy of Jenny, veggies and dip courtesy of Jessica, chocolate covered strawberries and cookies courtesy of Jeanne. All of it was yummy!
The girls were seated at their spots, and seved tea (apple juice) out of my fanciest kettle!
After lunch and tea, they had time to play outside…
The above photo was the girls doing a cheer they concocted on their own. Emmy sees us do this at t-ball, so that may be where it came from. They all put their hands in the center and they cheered, "1…2…3… Go Mermaids!"
And a couple extra shots for good measure…
This picture is Andi's girls with Emmy. They are both so sweet and adorable, like their mom! Natalie and Emmy have become good friends and I love watching them play.
And I would like to extend a HUGE THANK YOU to Andi one more time. I could not have done it without your help! If you haven't already checked out her blog, you need to. She is funny, crafty, and sweet! And she loves aqua.
The tea party was yesterday. Today on the way home from walking Sawyer to the bus stop, Emmy asked me if she could have another one. I think it was a hit, and we will definitely plan a Fall tea party! It was a great way to celebrate mothers and daughters, Spring, flowers, and just being a girl!

Pin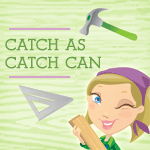 Pin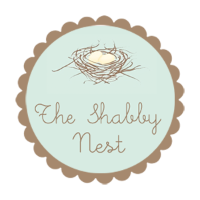 Pin
Pin
Pin
Pin
Pin