Happy Sunday! Holy crap, June is over. How did that happen? Hope you are all enjoying the weekend! It is H-O-T here. I think my face has melted off. Now if only my hips would join it.
I have been busy being a weekend warrior, but my project is top secret at the moment. I have also been spending time with friends, hitting the flea market, and staying in the AC. I hope whatever you are doing, that you are staying hydrated and cool.
So I wanted to share with you a few of my favorites from the Bloggy Olympics! And I apologize because I am not a button-maker so if you were featured grab my button from my sidebar. I know, I am such a blogging disgrace, but you forgive me, right? Ok good. Glad I got that out of the way.
First of all the bronze medal goes to…..
for her modern and vintage table. This table has a split personality, and I like it! No I don't. Yes, I do. He he. Serious points here for coolness and creativity!
The silver medal goes to….
for painting her living room a dark moody blue! Go on with your bold self!

Pin
And finally, the gold medal goes to…. are you ready for it….. here we go….
for sharing this fun table! I just loved the dipped legs, the colors, the shape!

Pin
Be sure to check out this week's event, craft, at the following blogs:
C.W. Frosting, Here's to Handy Andy, Craptastic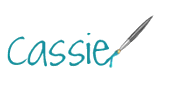 Pin