Howdy! I still am not ready to play catch up so how about another quick makeover for you today? And in case you are wondering what there is to catch up on, well my brother tied the knot this weekend in Cali. The kids and I were in the wedding so it was a big family affair. Sunday after the wedding, we went to Disneyland with one of my best friend's and her family! We took the red eye back last night and landed around the time this post went live this morning…. If you follow me on instagram, you probably knew already! But I don't like to share here when I will be out of town as I want to make sure my sideboard and dresser stay safe in my home. 😉
A few weeks ago I found a random Thursday yard sale and got this adorable coffee table…

Pin
I also got the other cute things you see there minus the one cute thing I already had. 😉
Anyhow, one of the first blogs I ever read was The Inspired Room and I have always admired her gorgeous blue coffee table which has a similar shape.
I decided to give this table a fun blue makeover as well. The finish was fairly well work, so I was able to apply General Finishes Milk Paint in Federal Blue right over it. I applied three coats and decided not to distress this one. I finished it off with Minwax Wipe On Poly in Satin, and then used Liberon Steel Wool in 0000 to remove any lint. Here is the after!
It's a great apartment sized coffee table and would look amazing in a downtown apartment. I have a rural cape cod home, so I won't be keeping it, but I do love it!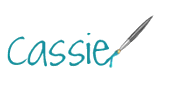 Pin