Last week I picked up this little dresser for $20 bucks off craigslist.

Pin
The pros…
– sweet scalloping
– very sturdy and heavy for a little gal
– drawers open and close very easily so it's great for a child
The cons
– brass eagle hardware
– mustard paint with gold flowers
– did i mention the brass eagle hardware?
It was structurally sound, no repairs needed, but a facelift and new hardware were in need to make this old gal shine. With its petite stature, and sweet shape, I decided to make it all out girly. It had been a while since I had painted a pink dresser, so I pulled out a favorite "oops" pink by Benjamin Moore which was also an Aura paint (No VOC). After a couple coats of primer and paint, I very lightly distressed it. I also had some white porcelain rose knobs which were the final touch. Here she is now- primped and ready for the ball!

Pin

Pin

Pin

Pin
Linking up with…

Pin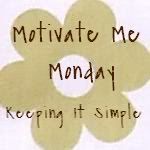 Pin
Pin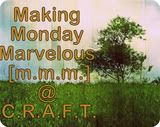 Pin
Pin