Sorry, but Shaklee just didn't fit in with my "fr" alliteration I had going on!
Before I get to the winners though, I want to share a new piece and also comment about friendships. Earlier this week, I did a guest post at The CSI Project, and one person decided to leave a not so nice comment for me, pretty much accusing me of losing it due to using bold colors lately. I want to thank every single one of you who stood up for me and supported me by leaving positive comments and emailing me with your thoughts and kind words as well. I admit it stung a little because the commenter was someone who I had considered a longtime blogging friend. But the sting was over quick as I was overwhelmed by warmth from you all. And the bottom line for all of us bloggers… because I know there are sometimes anonymous negative comments on our blogs…. don't ever let it get to you. Be positive and stay true to you. The negative comments usually come from people who are unhappy with something in their own lives, or maybe unhappy with themselves, and just need an outlet and need to make someone else feel bad for a bit. If you let it get to you, you continue the chain of negatitivity. So don't. Be strong. Be happy. Be bold. But most of all, be you. Again, thank you for all your friendships. They mean so much to me.
Now onto the French part of my title. I picked up this dresser for free last week… you will understand why it was free when you see the picture….
EEK!!! It was pretty awful. And the top wasn't prepped properly for that horrible paint. It has a laminate top, which can be painted as long as it is sanded and primer, just like any old wood dresser. Neither of those steps had been taken, so it scraped right off in sheets- no stripper needed. I planned on painting it a very dark gray with white handles, but then I saw this image all over blogland last week and changed my mind.
I found this via House of Turquoise
I gave it all a good sanding to smooth it down, primed, it, and painted it in "platinum gray" from Ben Moore. I also removed the hardware, primed it with an oil-based spray primer, and painted that with a gloss enamel in white. And here it is now! I looove this one….
Much better than the faux-marble-sponge-paint look, huh?
And NOW… the moment you have all been waiting for…. the winners of the Shaklee giveaway. The envelope please….
Sharon at Elizabeth & Co
Catherine
Emily
At Home with Michelle
Kyra
Miranda
Another Emily!
Andi at Jane of All Crafts
Lauren
Jenna
Winners please email me with your mailing address at [email protected] and I will forward your information on to Kristina!
I have the day to myself and need to get some work done before I head off to volunteer some time teaching tonight at 9 pm in a 24 hour spinathon! My ride is themed "80's ballads" and includes classics like, "Every Rose Has Its Thorn", and "Amanda", and "In the Air Tonight". I can't wait!!! It benefits the Maryland food bank, so if you are local, looking for something fun to do anywhere from 6pm tonight to 6 pm tomorrow, let me know and I will be happy to get you the information!! I will be back tomorrow with POWW faves and one more sponsor highlight!
Linking here:

Pin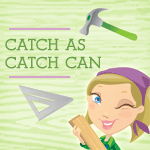 Pin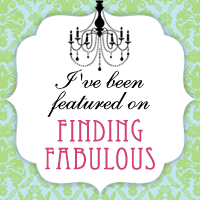 Pin
Pin
Pin
Pin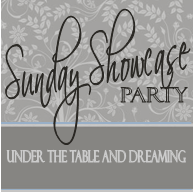 Pin
Pin