Happy Friday! I am so excited it's Friday because that means Chris comes home! He has been away all week (for obvious reasons I don't share that on the blog until after the fact!) so I have been solo mama. We've had a busy week with the last week of dance and soccer (We have soccer tournament Saturday, dress rehearsal Saturday, and dance recital Sunday!), school reading and writing parties, and life in general. Before I get to a little furniture makeover, I thought I would share some of the snippets from the week….
This week I
…. made monster cookies for the kids' lunches using an awesome recipe from A Pumpkin and a Princess. These are seriously amazing. They are so good I made another batch to take to Emmy's writing party today, as I volunteered to bring cookies.
… dropped some pieces off at the barn and snapped a picture of some of the sweet horses.
…. attended this guy's reading and writing party and he was able to show me what he's learned this year. I am looking forward to letting him explore books on the iPad this summer.
… clipped the last of the decent peony blooms. See you next May, pretty peonies!
… admired my sleeping baby.
… picked some amazingly delicious strawberries. And proceeded to eat half of them as soon as I was home.
… discovered Emmy's "to do" list and wished it was mine.
And also painted a few pieces of furniture I will share mostly next week! For today I thought I would share this simple little table.
When I purchased the duck egg chest and nightstand, the seller had the matching dresser he wanted to sell me (which will be revealed next week, and it's NOT duck egg! If you follow me on instagram at cassie8978, hen you have a clue… ).When I went back for it, he talked me into a pretty mirror as well as this plain nightstand. I don't have a true before with the hardware, but you can picture traditional brass hardware. And yes, it's on its back in the picture as I was filling holes. 🙂
It was so blah that I could not decide on a color and thought maybe I would try something girly… I put on a coat of Cece's pinkerington violet and I was not sold. I pulled out what little I had left of Annie's French Linen and gave it one good coat, then watered the paint down a bit to stretch it out and get a second coat. I lightly distressed it by hand, and I now love that the pinkish color is underneath because it peeks through and keeps it softer. I gave it a coat of clear wax, and then went through my hardware stash. I had assumed I would use a few fun knobs, but discovered the doors needed petite knobs or they would hit each other. The antique brass teardrop knobs from Hobby Lobby were perfect for it! I then found a french pull in my stash that I decided to add to the drawer keep it a little more feminine.
Here it is now…
Below you can see how the pinkish color just peeks through….
In the end, I was really happy with how this once blah piece turned into a more feminine little piece!
Well, I am off to a going away party tonight, dress rehearsal tomorrow followed by a neighborhood picnic, a meeting with an artist Sunday and finally the culmination of the dance year- recital- Sunday night! I am missing Sawyer's soccer tournament due to dance, so this recital better be good. No pressure, Emmy. 😉 Happy weekend!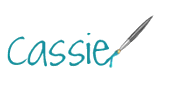 Pin