Happy Friday! I am so glad the weekend is here and that I survived yesterday….
I am going to give you a chronological run down with some pictures thrown in for good measure.
6:00 AM- Wake up, get dressed, brush teeth.
6:35 AM- run 4.5 miles with 2 of my best friends.
7:20 AM- come home to Chris angry and bathing one of our dogs and telling me the other is still outside and muddy and needs a shower, too, and I must now get the kids ready, lunches made, get the beds made, and get myself a shower and still be ready to leave by 8 AM to get to moms and muffins.
7:20-7:50 AM- get kids dressed, beg them to attempt making their own beds, make their lunches
7:50 AM- hop in the shower for a quick one, only to find out the dogs had the luxury of all the hot water; took a cold shower.
8:10 AM- Arrive at moms and muffins and enjoy some coffee and half a cinnamon muffins with friends and their children.
Sawyer had ditched us for his friends at this point, but here are Emmy and I at moms and muffins:
8:30 AM- Elected PTA secretary at moms and muffins. No one ran against me, so not like I was stressing. 😉
9:00 AM- Arrive home to work being started on the kitchen.
9:00-9:30- AM Read blogs and emails.
9:30-11:30- Head to barn to work on setting up for next weekend's sale (with a SPECIAL GUEST FRIDAY MORNING!)
12:00 PM- Pick up a chicken bowl from Chipotle for lunch…. YUMMY!
12:30-1:30- Catch up on blogs and emails again.
1:35 PM- take the dogs out for a quick walk before I have to get to the school for Sawyer's 2 pm program.
1:40 PM- Way back from the quick potty walk, Charlie ducks out of his collar and takes off…. I am left with the leash and his collar attached. Take Jake inside and make sure he is safe, grab my car and run out for Charlie. Thank God he is old and can't get too far so I was able to find him…. I was freaking out since he had slipped out of his collar and had no tags. Get Charlie home.
1:50 PM- Leave for Sawyer's program, only 10 minutes delayed.
2:00 PM- Program begins and I realized in the commotion of the moment I forgot he was supposed to wear a dark shirt. He was wearing a white shirt…. I prayed that another child would walk out in a white shirt, but to no avail. I was the only failure mom in the audience. 🙁 Try to make eye contact with Sawyer so I can see if he is mad that I forgot. Make eye contact and can't tell. Panic the entire duration of the program.
Hard to see what's going on in this picture, but easy to see Sawyer, the only child in a white shirt:
3:00 PM- Program ends and I decide to take Sawyer out of school early, and head over to the PA Dutch market in town and treat him to some candy to get over my guilt.
3:15 PM- arrive home, and Sawyer and I sit outside reading together, getting his homework done.
3:30 PM- the workers wrap up for the day and Sawyer and I head inside to explore the kitchen.
Here is Sawyer standing in the dining room, kitchen behind him. He's standing where the wall used to be and the wood you see now is just the temporary wall for construction purposes and will be gone soon.
Standing in the kitchen, this will be the view into the dining room…
And when I sit with my computer having my coffee in the morning at the new island, this will be the view I enjoy…
Ok back to the timeline…
4:00 PM- take Jake for a short walk to pick Emmy up from the bus stop. I allowed Sawyer to hold the leash, and he was pretty excited about it.
4:15-5:15 PM- Snack and playtime.
5:30 PM- take Sawyer to soccer and head over the the farmer's market with Emmy to buy some local organic vegetable plants and herbs, as well as radishes. Yum.
6:30 PM- Emmy and I make a quick dinner and eat together on the porch.
7:00 PM- boys arrive home from soccer, and I make Sawyer dinner, pack lunches for tomorrow since workers will be here at 7 AM.
7:30 PM- sit down for the night…. Jeopardy, American Idol, and Glee.
AND I AM DONE.
It was such a crazy day, with the dogs causing us major setbacks twice. It's a wonder we still love them, but we do.
TGIF People! Any fun plans this weekend? I am headed to Baltimore to participate in the Color Run, AKA The Happiest 5k on Earth! I can't wait!!! My business partner and friend, Sarah, is doing it with me as well as several of our other friends! It might rain on our parade, but we are going to have fun anyways! After that, I don't have too many plans…. Saturday evening I am looking forward to a night with my feet up and a glass of wine in hand. Sunday of course is Mother's Day. We don't have any plans other than working out in the yard as a family. To all my readers out there who are mothers, Happy Mother's Day!
And FINALLY, I wanted to let you know that you can find me today over at SAS Interiors today, sharing how I have made my home meaningful.
Head on over to check it out! Happy weekend, friends!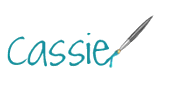 Pin