Happy Monday! Happy October! I hope you all had a wonderful weekend. Things were busier here than I had anticipated and I ended up helping my neighbor paint a sign he created for a wedding at the house next to him this past Saturday. Did you follow that? I had told him to let me know if he needed help, and he thought he would be ok…. it was down to the wire and Friday morning he texted me and needed help. With Chris away he whole week I had been looking forward to unwinding and having some me-time and I think if anyone else had asked me I would have been inclined to say no and not give up my time. However, this is the neighbor who built my headboard, wrapped my leg and took me to the ER and hung out with Emmy for 3 hours while I was back there, and clearly is the kind of person who would do anything for anyone. He was making this sign as a gift, and I could definitely not say no to him. He's practically a saint, people! So I spent my entire Friday afternoon painting the lettering of the sign… I worked for 3.5 hours and didn't even get half way through! When he got home from work, he picked up where I left off and managed to get it done in time for the wedding Saturday. He emailed me some pictures so I could share it with you.
This is the front side. All of the gorgeous lettering is engraved…. what a special gift and wedding memento, isn't it?
And here is the back side people saw as they left the wedding.
Isn't it amazing???? How great would it be hanging above the newlyweds' bed?
Now, let's talk about funk-y me. I am in a funk- a blogging funk. I still have my creative juices flowing as far as the shop, barn, and furniture go. But when it comes to blogging I am really feeling burnt out at the moment. I am going to keep on writing, but a soon as my last scheduled guest poster is done, there will be no more Friday guests, and possibly no Friday posts at all. I just need to cut some things back, trim the fat, and just do what makes me happy with no pressure. And don't worry- you guys aren't putting pressure on me. It's self-imposed, but it comes from the constant competition and comparison I feel with blogging, and I need to just step away from those things and be 100 percent happy with myself and my writing. Blogging began as a creative outlet for me, and I need it to remain as such. Thank you for understanding!
So there you have funk-y me, now, here's a funky little table! You may remember this table as Emmy's nightstand when I did her room this past Winter.
Well, with the acquisition of her new and more useful nightstand, I no longer had a need for this piece. A while back I had mod podged fun paper on it for our playroom at out last house. I wanted to get it ready to take to the barn, so the top needed a more sophisticated look. Enter my 1954 Atlas that was used on the playroom map wall. So many of the barn customers come from Northern Virginia and DC, so I specifically found the VA-DC page in the book and took it out for the table.
I sanded the old paper off completely and primed the top. While it dried, I cut the map to size. I mod podged the map into the top of the table, and when it had dried I used a razor to trim off any excess. Then I gave it a few more coats of mod podge for protection, and here it is now!
I am so glad the colors of the map worked with the color of the table, since I was hoping to avoid repainting! 🙂
Happy Monday, and thank you for your continued support and friendship!
Oh, and don't forget to enter My Mohawk Rug Giveaway!!!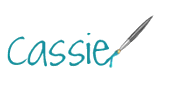 Pin