Recently, I was lucky enough to be the winner of a giveaway for paint from The Real Milk Paint Company over at Stilkskin Studios! I was so excited to try out another brand of milk paint and I chose a fun color, Peacock blue! I am sharing a review today over at Remodeaholic as well as a little furniture makeover. I have now done two pieces with this paint and color, a chair which can be seen over there with my review, and also this funky sideboard.
I purchased this piece through craigslist recently and loved its unique shape. When I arrived the seller also gave me a backsplash which didn't originally belong to it, but happened to be a perfect fit. It was missing the mirror, but I had plans….
I filled old holes, sanded it, and gave it two coats of Peacock milk paint followed by their incredible flat finish burnishing wax! I also added a chalkboard with paint to the backsplash. I changed the hardware to cool funky vintage hardware, and here it is now….
How fun is this hardware?
As you can see the finish is somewhat uneven, so if you want the full report head on over to Remodelaholic!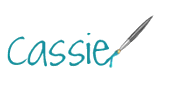 Pin