I know I have been full of posts this week, but so many of them are holiday related and I only have so much time to post them! And if I want you to have time to make one if you feel so inspired, then you need time, too. So bear with me.
And by the way, JUST TODAY, after I posted yesterday about google reader not picking up on all these blogs I started following…. they suddenly appeared today! Hallelujah! The Christmas miracle!
The gift of happiness. Can you possibly give someone happiness? Can you wrap it up, tie a bow on it, and put it under the tree? Of course not.
But there are ways to teach your children and adults, too, what it means to be truly happy. I personally believe this feeling comes from being grateful for what you have, and celebrating that. Negative feelings often worm themselves into our emotional selves when we become ill with want. I want my children to be content and see that what they have is enough- more than enough really. And I also want to nurture in them a creative spirit. Because of those desires, I created a gift for my entire family- gratitude journals.
I purchased 4 composition books, and covered them with brown packaging paper, using this method that I used to use to cover all my books in middle and high school. I wanted to keep it simple and rustic. So all I did to decorate them was add a glitter letter to each one, then completed writing the person's name. Then I decorated each journal using a sharpie with simple pictures that each person would appreciate.
This project was inexpensive and super easy, and I think it might be the gift I am most excited about giving my family this year. I also added a special note to my family, and tied them all together with twine before placing them under the tree.
I also wanted to let you know about some adorable ornaments that are being sold for a wonderful cause.
I am sure you all remember my friend Heather and her adorable daughter, Cora, who was diagnosed with aplastic anemia last July. You probably also remember that her older brother, Andrew, saved her life with a bone marrow transplant. She is doing well, but is homebound these days, as she needs to stay away from germs and cannot risk any infections. Heather has been keeping so busy taking care of Cora and her other two kids, but has also made it her mission to help those foundations that helped Cora.
I wanted to let you all know about an etsy shop owned by Pam Consear that is offering adorable "Be Corageous" ornaments in Cora's honor. with $7 from each ornament going to the Believe in Tomorrow Children's House at Johns Hopkins. The BIT House provides an affordable and comfortable place for families of pediatric patients such as Cora. You can read more about it here. Heather contacter Pam to create ornaments to give as gift and then talked to her about the fundraiser, and Pam was on board. Here are the "Be CORAgeous" ornaments Pam created for the cause.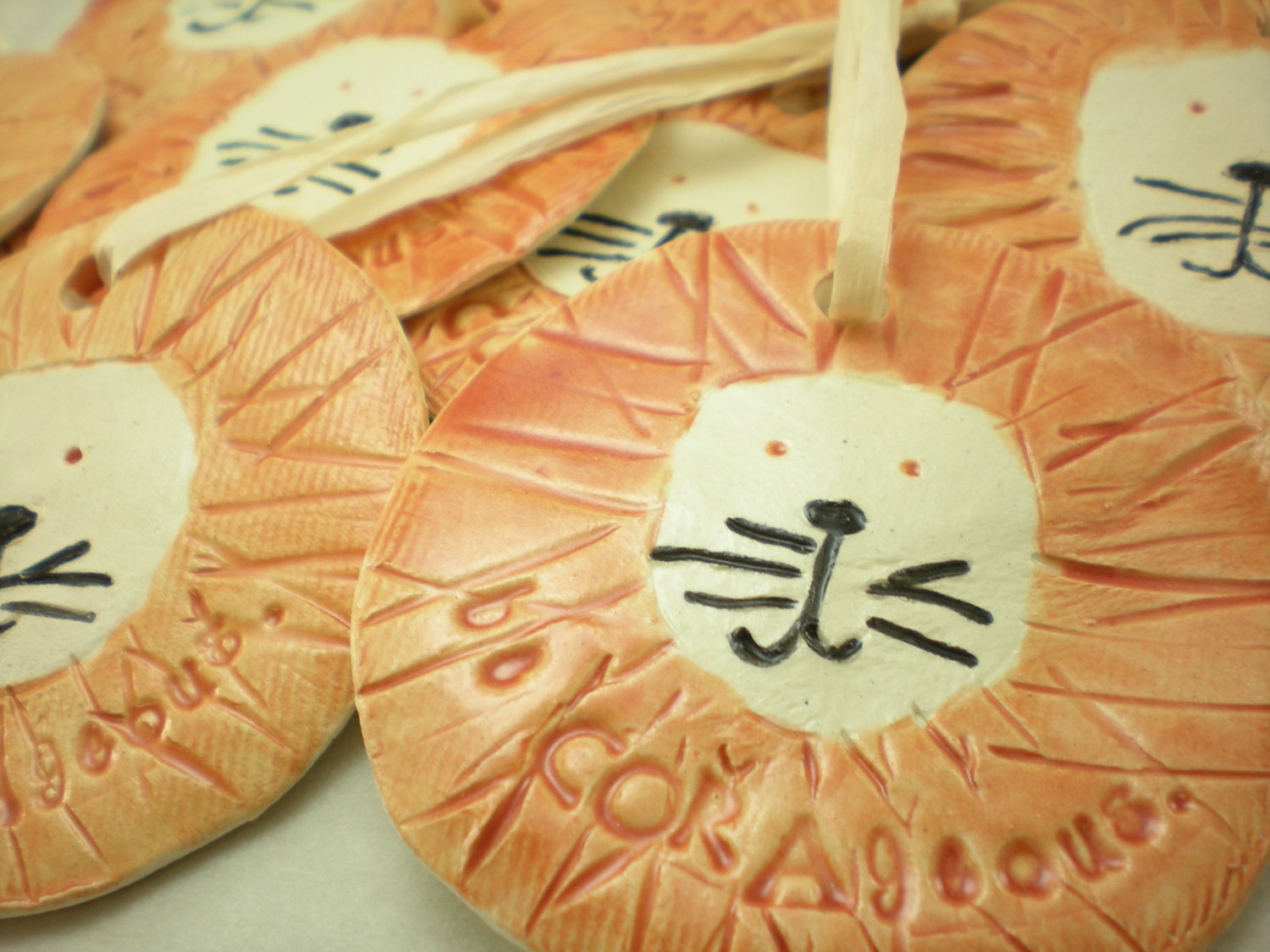 Pin
Thank you so much for your time and consideration and for helping those in need this Holiday season. I know that while I celebrate this season, I will be rejoicing that I have two healthy children who are able to sit on Santa's lap if they want to, deliver cookies to neighbors, and not have to fear for their health in doing so. The children at the BIT house, and even those who have made it home such as Cora, cannot participate in those simple holiday joys. Please remember them. Thank you!
Pin