Happy Thursday! I am SOOOO excited today because Barb will be arriving later today! I am headed out to downtown Frederick with Emmy and Barb's family. After that I plan to force Barb and her family to watch the American Idol results with me. 😉 And Friday we are all headed to the barn for Barb's book signing! YAY! I am also excited today because our tile is going down on our kitchen floor…. SWEET! Hopefully Monday I can share some pictures with you- I will not have a post tomorrow, just too much going on; I hope you understand!
Anyhow, before I sign off for the weekend I wanted to share one more makeover with you. I recently purchased this vintage vanity from a local who contacted me because she heard what I did. She was the same lady I bought the beachy milk paint dresser from, as well as 3 other dressers that will be coming soon! Here is the sweet vanity I purchased in its before state…
I am always a fan of gray and gold and have used it on a couple of pieces before, and decided this was a perfect piece for that combo as well. I painted it with Paris Gray chalk paint, lightly distressed it, waxed it, and then added French Gilding Wax in Empire Gold to make the details pop and add a little glam! I gave it a buffing all over with a rag, and here is the result.
I love the subtle touch of gold!
Well, I am off to have a fun-filled busy weekend, hanging out with Barb, working at the barn, cooking out with friends, and then finally headed to Lucketts Sunday with Sarah! Good times! Hope you have an amazing weekend!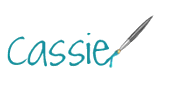 Pin