By now you know I love my glitter! If it can be glittered, it will be. And the best part is I totally have the kids on board with my glitter craze!
A few weeks ago, I found some vintage Christmas cookie cutters at the flea market. The kids and I spent an evening last week glittering them. I painted on the glue, and the kids sprinkled on the glitter. All was well in the world until Sawyer decided to blow a little bit of glitter off of a spot…. glitter EVERYWHERE! He was covered…. all over his pj's! Luckily he managed to get some on the cookie cutters as well. The next day while they were at school I touched up the bald spots. Then this past weekend, Emmy and I finished them up. (Sawyer was too busy playing and didn't want to craft.)
To finish them, I drilled a hole in the top of each one with a skinny drill bit made for drilling through metal. Then we used those posts that dangly earrings are made on (not sure what they are called!), stringing one bead on to keep the cookie cutter in place, then the cookie cutter, then we used beads and sequins to decorate. I bent the top of eacf of the wire pieces to make a loop, and then we added ribbon and an ornament hanger. Emmy has already decided that hers will go to her grandmothers, dance teacher, and school teacher. She did a great job and even came up with the idea to use sequins as tree ornaments!
Anyhow, here they are….
I did this tree- love red and aqua at Christmas!
Emmy did this angel with the pink bow.
I did the scottie dog…
Emmy took my red and aqua cute and did this Rudolph with a sparkly sequin red nose!
Here is Emmy's Christmas tree, and my holly leaf….
Emmy's holly leaf…
This project was super easy, and very kid friendly with adult assistance. And I think they came out pretty cute, if I do say so myself. Glitter makes everything better, friends.
Hope if you are traveling today that you stay safe!

Pin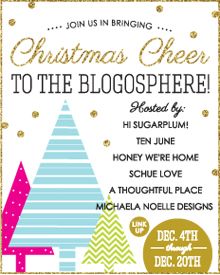 Pin

Pin