Happy Tuesday! I don't know about you, but I am POOPED. I packed 14 boxes of cookies for neighbors, 2 boxes for my brother and Chris' brother, 2 boxes for friends, and 12 for teachers and staff at the school. (I like to remember the janitor, librarian, principal, ladies in the office, etc, as they all make a difference in my kids' school experience). Then the kids and I went around and delivered cookies to all the neighbors, got home, did homework, made dinner, and made MORE cookies as I hadn't put anything together yet for the UPS man or mail lady. Lots of rushing rushing rushing…. this coming weekend we are spending time with our neighbors, watching them sing at their church, and going caroling with them as well…. I am looking forward to all the rush being over so I can relax and soak it all in this weekend with my kids while Chris is at work.
Anyhow, I have a fun little ornament project to share with you today! These were fairly simple to make and I am a horrible blogger because I don't have any step by step photos. Whoops.
I am going to give you the step by step anyhow of how I made these ornaments.
You will need….
vintage petite jello molds
silver wire
tiny metal drill bit
Mod Podge
glitter (I used some German glass glitter I had left, and some Martha Stewart white gold glitter)
spanish moss
birds (the red ones came from Michael's and the sheet music birds were ornaments from Target a few years back)
hot glue/glue gun
1. Drill two holes in opposite sides near the edge of the jello mold.
2. Cut wire to size (app 6-8″) and weave through the holes and twist to lock wire in place.
3. Apply Mod Podge to entire outside of mold and sprinkle with glitter. Allow to dry.
4. Apply hot glue to the inside of the mold and cover with spanish moss.
5. Apply another dot of hot glue in the center of the inside and glue your bird in place.
6. Sit back and admire your lovely glittery nest ornament!
Super easy- right? Here are some more pictures to go along with the after….
Thanks so much for stopping by to check out my birds today! I will see you tomorrow for Jingle Mingle!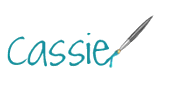 Pin
Sharing here: