Howdy! Happy Wednesday! This week I am in "getting the barn ready" mode, but I thought I'd take a break and share a funky little piece with you that won't be making it to this weekend's sale, but will be there in August. I found this little desk for a song at a yard sale. As I said the other day, I want to bring in more "quirk" and I thought this little piece fit the bill….
It was just outdated with its faux blonde finish. I gave it a good sanding all over, and filled the pull holes so I could give it knobs. I discovered that one of the drawer fronts was splitting pretty badly, and wasn't sure glue would hold it well enough over time. I decided o just remove a drawer, and I added a MDF shelf in the bottom space. I then gave it 3 coats of Rustoleum Gloss Enamel in black. Two coats did it for the most part, but I gave it one more for good measure. I also painted the chair to coordinate. i added some funky green Anthro knobs from my hoarded stash dating back to 4 years ago. I also bought a fun green fabric to coordinate the seat of the chair. Are you ready to see its new high gloss mid century look? Here it is!
I just love those sexy legs and brass feet!
Fun green knobs….
Here's a better shot of the fabric…
Again, this is totally outside my norm, but I kind of love it. What do you think?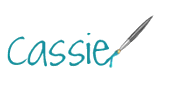 Pin
Sharing here:
Pin
Pin
Pin
Pin
Pin
Pin
Pin