Happy Monday! Hope you all had an awesome weekend! Mine was just what the doctor ordered… Friday evening was spent snuggling on couches (Chris and Emmy on one, me and Sawyer on the other) watching "Oz the Great and Powerful". I had heard mixed reviews of this movie, but I will tell you, I LOVED it! The kids loved it, too- very entertaining!
Saturday morning, ont of my awesome partners, Terri, and I headed out to the flea market and found several treasures, and then headed right off to the barn where we met Sarah to start setting up for next weekend's sale. Summer has all of our schedules slightly off, so we are a little later than I'd like to be in doing so, but it's coming along beautifully. I shared all the photos from Saturday here on our facebook page, but here's a little peek of the cottage. Each month the cottage will have a new theme, and htis month it's Summer outdoor entertaining!
Saturday, I also was paid a visit by one of my favorite bloggers, Kirby! We are now customers of she and her husband (who find some amazing things!), and we are also consigning this GORGEOUS factory cart table that they refinished…
Saturday night, I had a bunch of girlfriends over for a little "map" Wine & Design! I will share our projects later this week. The boys were at the Oriole's game, so Emmy got to be one of the big girls for the night, and she was loving it! Oh, she also helped me a bit at the barn since Chris had to drop her off on the way to the game. She picked these flowers for me….
Sunday was spent walking with friends, catching up on some projects, and catching up on rest!
Anyhow, I have a fun dresser to share with you today. I picked this guy up last week at a thrift shop… It was one of those pieces that was nothing special, so I thought paint would make a world of difference….
I gave it a light sanding, sanding he top a little more as it was rough to begin with. I then painted it with two coats of General Finishes in Lamp Black. Once that dried, I taped off the first part of my design and painted inside the tape with General Finishes in Antique White.
I made a stripe going down, and then made a perpendicular stripe across the top. I taped off a triangular arrow a the end of each of these stripes, and stenciled the words of a favorite song "Go Your Own Way" on the top two drawers.
I peeled off all of the tape, and gave it a good thorough distressing as I wanted the design to look more on the rustic side. I gave it a coat of General Finishes Satin Finishing Wax and allowed that to dry. I buffed it with 0000 grade steel wool (which I find works well only on black), added some fun mercury glass knobs, and that was that. Here it is now! And no, I didn't move it from in front of the garage, because as small as it is, this thing is solid maple and is a beast to move!
This dresser is sort of out of my comfort zone… But Sarah and I had talked about bumping up the quirk factor at Sweet Clover and bringing in some funkier pieces now and again. I thought I'd give it a whirl… What do you think?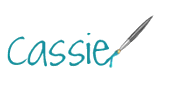 Pin
Sharing here: