I am not yet going gray luckily, but this little cabinet is! I bought this old music cabinet at the most fantabulous yard sale a couple weeks ago for $2. I mean, really, what can you get for $2 these days? Not even a gallon of milk!

Pin
I loved its original hardware and sweet curvy legs, and great storage. I wanted to give it an edgier feel, so I went with Sherwin Williams Peppercorn again. I wasn't sure if I would distress it, but decided that if I did the hints of white underneath (from the primer) would really highlight its curvy legs and drawer. Here it is now… I love it and hope it goes to a good home, because if it doesn't, I may find a place for it!

Pin

Pin

Pin

Pin
Oh, and in unrelated hair news, I do have a haircut tomorrow night (no color as I am not graying!) and this is the cut I am going for. (Thank you Alice Cullen from Twilight for modeling the 'do). I can't wait!

Pin

Pin
Linking to…

Pin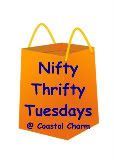 Pin
Pin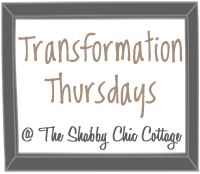 Pin
Pin
Pin