Yesterday was November 1, the day after Halloween. For some reason, as soon as a holiday ends, I want all signs of it gone. I am sure it means I have some issues somewhere, but hey, who doesn't? Anyhow, with the kids in school yesterday I took the chance to take down all of our Halloween decor, store it away safely for next year, and start on Thanksgiving!
Aside from bringing out the Thanksgiving decor, I have recently made a couple changes to the dining room to give it a more rustic feel. Some of you are probably going to stop reading my blog, but that's ok. Because I sold my aqua sideboard…. remember this one?
And I replaced it with the more rustic peacock sideboard– I just loved it so much, and it actually offers more storage which is alway a plus.
Now, before you go getting all upset on me (Shannon, are you still even reading?!?!?), let me tell you the story that proved to me that it was meant to be this way.
I posted the aqua sideboard on my local craigslist to sell, since it was a piece of my own furniture. I had a lady answer and come right away, but it was too blue of an aqua for her and she passed. A day later, I reposted my ad and a lovely young woman answered. The day she replied, she came right over. Turned out that she and her family had just moved here from Texas and she didn't yet know anyone. She has 3 kids, her middle being 6 and an avid soccer player! Oh, and did I mention she lives only 5 minutes away from me? Her kids will actually go to a different school until ours meet up for middle school, BUT as it turns out I am hosting a coffee here next week with moms mostly from the elementary school her kids attend! So of course, I invited her along, and she will have the chance to make some new friends. So I know that the sideboard is going to a great loving home, and I also know that I was meant to meet her at that moment.
Now that you know all of that, do you feel better? I sure hope so. If not, maybe these pictures of the peacock sideboard in the dining room will help. I am loving the dark rustic touch it adds!
That's our homework basket under the chair…. Has all things needed for homework!
Now let's check out some Thanksgiving decor! I found this white turkey dish at Goodwill recently and had to have it for my Thanksgiving dining room! And of course my little heckling silver squirrels are up there on the shelf…
"Hey Joe, would you get a load of this guy?"
"Yeah, just look at how pasty and big his butt is!"
At the other end I have some pretty red leaves Emmy found, a vintage pie plate which I found yesterday and thought was very Thanksgiving-appropriate, and my houndstooth pumpkin from Kathy.
On the table, I added some gourds that were in the living room, a pair of silver glitter candlesticks I made, my squirrel vase with some branches I took from my Halloween mantle, and these two cute vintage aqua pilgrims. They are a little worn and chipper, but I love them!
Oh, and hey! I found anew friend for the Terrarium. You may recall last month it was haunted by a wee ghost. This month, we have a Tom turkey hanging out…
And one more little touch…. I found this awesome bench on craigslist and loved its old gray paint and unique shape. The lady I bought it from remembered her grandmother having it on their farm in a mudroom with geraniums on it in the Spring. What a lovely image? Right now it houses our frog, Annakin, but I am sure Christmas will bring it some more decorative love.
Oh , and one more thing… the kids and I created a thankful tree on our dining room chalkboard. They shouted out all of the things they were thankful for, like their family, each other, soccer, parties, boots, the beach, our house, our pets…
So there you have it! Changes in the dining room, new friends, rustic charm, and a little Thanksgiving peek.
And now I am heading to school to help out with Emmy's Halloween party…. wish me luck! Happy Friday!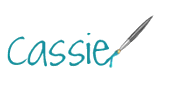 Pin