Happy Tuesday!  I have a makeover and giveaway for you today that I am super excited about!  You have seen glimpses of this chair that I have redone, and today I am finally going to share the process with you, and the evolution it made with the changes in the guest room.  I was lucky enough to work with the Leather Hide Store which provided me the perfect covering for the seat!
Forgive me because I don't  have a true before picture, but this chair started off with a plain wood finish and an ugly fabric seat.  I unscrewed the seat from the base and then gave the chair a very light sanding before applying Rustoleum Metallic Gold Spray Paint.  At that point in time it looked like this….
I had a vintage plaid wool blanket that I used to recover it, which jived nicely with what was going on in the guest room.
Then the room went darker, moodier, more boho and more ME. And the plaid did NOT work with that look.
Lucky for me, the Leather Hide Store had asked me if I'd like to do a review and giveaway for them!  This was the perfect chance to recover the seat with something that would really work in the room.  I was able to select from their available remnants, which are the perfect size for recovering chair seats.
I browsed the selection and decided a mixed metals look would be fun!  I chose Shagreen Copper Spice, which has a mottled and copper finish.  I once again removed the fabric, and recovered the seat, stapling down the fabric to the underside of the cushion.  I received the perfect accent pillow as a Christmas gift, and BAM- the chair was a perfect fit the room.
I love the shiny gold and the shiny copper leather together!
Check out how pretty this leather seat is…. and wipeable!  With kids, I like that.
The Leather Hide Store is giving away a $50 credit to one of my lucky readers!  Enter below!
a Rafflecopter giveaway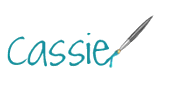 Pin