Happy Monday! It's been a whirlwind weekend for me and I will fill you in later this week. For now I am going to share with you a makeover as we all like those!
I found this dresser when I was out thrifting a couple weeks ago. Loved its lines and hardware but the finish was in rough shape…

Pin
I decided to go with a masculine look to suit its lines and also make that hardware pop! I painted it with two coats of Annie Sloan Graphite and then waxed it with dark wax. I put the hardware back on after buffing the dresser, and I love how it stands out now! Here it is…
This one was a simple makeover, but such a difference. I also love how the red stain of the dresser pops under the graphite. I can see this in a young man's bachelor pad. Or an old man's bachelor pad I suppose. A cool old man. Maybe Bob Saget has a dresser like this actually. You know he got his start on The Dating Game as the winning bachelor back in '79. There's some useless trivia for you. Not sure how to conclude as my mind just totally wandered, so I'll just tell you to have a great day!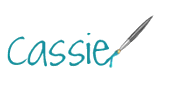 Pin
Sharing here:

Pin
Pin
Pin