Howdy! Today is day one of classes at Haven! So while I am busy learning about slipcovers, or photography, or power tools you can find me over at 551 East sharing a guest post! It's a new dresser reveal in a fun color using DIY chalk paint. Pop on over to see it.
And if you haven't been to 551 East, sit and stay a while. Julia is so sweet and adorable, AND immensely talented! Her blog is one of my go-to blogs for furniture inspiration.
This is one of Julia's latest and greatest creations…
Lovely, huh?
Hop over and visit! Here is the BEFORE of the dresser I am sharing. See that can of paint there? That just might be the fun color I am talking about….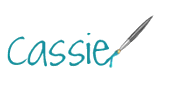 Pin