Happy Tuesday! Hope you all enjoyed a day off yesterday and remembered to be thankful for our freedoms. As I write this post, it looks like we will be having another day off due to snow! Seems like it will be a good day for a fire, snuggling, puzzle building, and reading.
Anyhow, I wanted to share with you a full on guest room reveal for today. I have shared with you peeks into the guest room and different pieces, but I have had yet to get a post together full of photos. There are still a couple more tweaks I would like to make, and I am considering painting all the walls black, but for now…. I wanted to go ahead and share! (I also plan to do some updated tours of other rooms in the house coming up these next couple months). I am dubbing this bedroom….
As you look in from the hall, here is the view. I love that black wall so much I am thinking I might continue it around the rest of the room.
On the other side of the room sits an amazing midcentury dresser I found at a thrift shop. I adored its unique shape and details. Above it sits a map from the flea market. The gold chair is a DIY that will be coming soon, I promise!
One of my favorite DIY's from the room is the dreamcatcher above the bed. It completes the room for me!
I am in love with these arrows I found while on the Eastern Shore of Maryland. They sit in a vintage pitcher my mom gave me, on top of a stump table I added casters to. On the chair sits an awesome tribal pillow that was a Christmas gift from Emmy, originally from Silk and Burlap.
A closer look at the amazing pillow which gives the chair some softness and a finishing touch!
And the arrows…. aaah, the arrows! I am channeling my inner Katniss.
I also found these wooden antelopes at the flea market and had to have them! They didn't sell after one month at Sweet Clover, so I decided they didn't need any more rejection in their lives. They are happy now, even though one has drifted from the pack.
The dresser I painted when we first moved out here. It's a family piece and I still love this blue color- it softens up everything else in the room.
I also painted this mirror, but have not shared it on the blog. And I painted it two years ago- SHAME on me!
These are the deer I found while thrifting with Sarah Dorsey.
On the other side of the dresser, I have a sweet white bunny jar from Anthro clearance years ago, an Ikea lamp, and a stack of blue vintage books.
At the foot of the bed sits this trunk I found at the flea market. I loved its patina and woven texture.
And on the wall opposite the entry sits a small grid of Currier and Ives winter scene prints in gold frames.
I also have a very soft gray Mohawk shag rug on the floor. It's Jake-approved for softness and naptime quality. (He had to follow me in here for the photo shoot.)
My mother in law recently stayed in the room and I asked her if she had any nightmares about Being shot at with a bow and arrow since arrows are on the night-stump. She told me she did not because the dream catcher worked its magic…. we can now assure our guests a nice peaceful night of sleep!
Hope you all have a great day and maybe get a chance to play in the snow!
Pin
Sharing here:
Love of Family and Home
Tatertots and Jello

Pin
Pin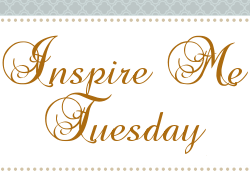 Pin
Pin
Pin