Happy Tuesday! Yesterday I was at Sweet Clover setting up all day for our sale this weekend. I have slacked in sharing photos lately as I have too much else to share, so I thought I'd share a peek of that today as well.
In the cottage we are styling an "Earthy Bohemian Christmas". Here are couple pictures of that….

I adore this look and want to move into our cottage!
Oh, and you may recognize that starburst mirror from my own guest room….

Pin
Well, I've decided to change things up in the guest room. I knew I wanted to paint a wall black… and change up the furniture a bit. I started the ball rolling and got to work painting the wall behind the bed Black Iron by Benjamin Moore.
I also wanted to get black velvet curtains for the room, but Ikea doesn't sell them in black anymore and my budget doesn't allow for velvet from anywhere else! BUT they do have a gorgeous chocolate brown. With a wood topped dresser, plans to get a wooden MCM dresser, and a work woven brown trunk now at the foot of the bed, I though that the brown might work. I decided to try it out and I love it! I also have plans for some new artwork for above the bed that will bring in more of the earthy tones, so you will have to wait and see…. Oh, and I plan to repaint the mirror, and of course find that dresser, and finish the gold chair you see in the pictures below. And I think I may go black on all the walls. But for now, here is progress…
First a couple of phone pictures to get the whole view (and my new lens will be here in a little over a week so I can finally get better room shots!)
And yes, I am breaking all the rules here…. navy and black; brown and black. Rules were meant to be broken. I don't know about you but one of my favorite outfits is dark jeans, black sweater, brown boots and a plaid scarf… Think of this room as that cozy outfit.
So those are just to give you a feel for the layout, but here are some pictures I took with my actual camera.
Please ignore the threads hanging- this chair is a work in progress. 🙂
Here's the worn trunk I found at the flea market.
Peeking in from the hall….
If you look in the mirror you can see I had to get inside the closet to take this shot.
On this wall is another flea find- a huge map! I plan to get an MCM warm wood dresser to sit under it. For now I stacked up some crates so I had a place for all of our books and printer!
I am loving it! I know the color combination is not for everyone. But what do you think? Can navy, black, and brown work? I am going for a very moody earthy eclectic look, and I think it works perfectly for that!
Off to the barn for more setting up! Have a fabulous day!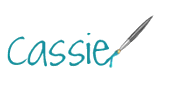 Pin