Before you read, just a head's up that my friend Julia is having her first ever giveaway on her blog, Cuckoo 4 Design. She is giving away a custom couple silhouette digital art file ($50 calue) from her etsy shop. Head on over for your chance at this….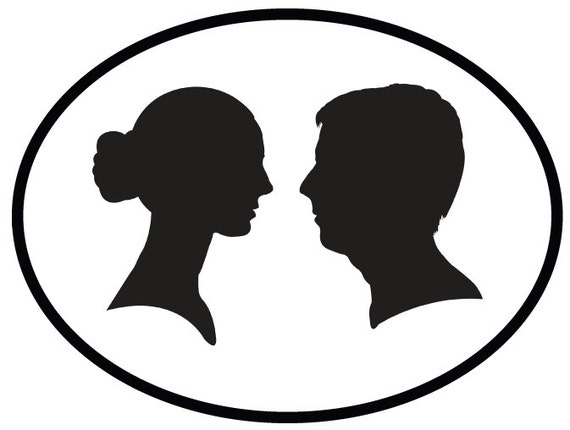 Pin
Now, if you've been reading this blog for over a year, you know that I am big on handmade gifts. I love giving them, and I love receiving them. Something about the time and effort someone put into creating something me just makes it all the more special. Last year I made soy vintage teacup and jar candles, vintage insulator photo displays, clay penguin ornaments, and painted coasters. This year I am working to create more handmade gifts. And I love using the kids for creative artwork and gift giving!
A couple years back we made "Handy Warhols" using their hand prints.
This year, I used stamp ink, their finger prints, and a fine point black sharpie to create one of a kind art for family members.
REMEMBER IF YOU ARE FAMILY STOP READING HERE.
These are for my parents. We created holiday lights as well as a bouquet of balloons for my Dad. Emmy did both of these and chose the colors, as you can tell. 🙂 On my Dad's I wrote, "Fly away with me". (The Lights were inspired by Meet the Dubiens, but the balloons were my idea) I simply framed them in Ikea frames.
For Chris, I created the "me + you" and you can see it still needs his fingerprint! Emmy created the cardinal family (She wanted cardinals) and I wrote "We are family" on the branch.
My kids created these for Ali's kids. (Don't worry, Ali, Hayden's will be framed, but the frame was defective and will be exchanged!)
Sawyer chose monsters as his design for Noah, so he chose all the colors and did hiss finger prints, and told me which monsters to draw, based on this image from The Earth is Our Teacher. Emmy chose birds for hers, and we added the tree trunk with her initials in a heart, just like on Emmy's faux bois wall.
Here's a closer look at Sawyer's artwork, which he titled, "Monster hunt".
For my brother and his girlfriend, and for My brother in law and his fiance, the kids created these reindeer in love images… too cute! And for my in laws, Emmy made a chain of reindeer (Ok, so she printed and I filled in with the doodles). And I wrote "Won't you guide my sleigh tonight?" on it. The reindeer with hearts were inspired by Thumbelina cards, and the other one was our own design.
And if that's not enough I have more artwork ideas for you! I am always attracted to paintings at thrift shops and yard sales and a while back I bought a bunch of watercolors at a yard sale. I was going through all my pins in preparation for a pinterest party I attended last Friday night so I could decide what to bring… I found this pin which was to paint lettering over an old painting from Young House Love. I LOVED this idea so much! I pulled out all those watercolors and ha a blast coming up with phrases for them….
My recipient received the above "it is well with my soul", a wine crate, and a teacup tree, and a spool ornament.
I am keeping this one…
Anyhow, I think Young House Love is pretty darn smart for coming up with this simple idea that transforms and updates an old painting! They took no time to add to, and would make great gifts for special people in your life.
Do you like to give handmade gifts as well? What are your favorites to create?

Pin
Sharing here:

Pin