Happy New Year! I planned to spend all of yesterday reflecting and really thinking about what the next year may hold for me, and what I'd like it to achieve. Unfortunately I was sick in bed all day. And no, it was not a hangover. I have a very sensitive stomach to certain wines…. unfortunately I don't always know which wines will affect me. So I had all of two glasses of wine on New Year's Eve, but it was enough to put me in bed. I finally felt better in the evening and was well enough to put together this post for you. My goals and aspirations will have to wait until Monday. 🙂
We hosted a party for New Year's Eve with about 50 of our closest friends, more than half of those being children. We love to have family friendly get togethers so that none of our friends have to worry about getting sitters, and we can ring in the new year as families. I had so much fin preparing for the party and decorating, so I thought I'd share some photos. I forgot to take any during the actual party, too busy hosting!
I decorated our mantle with lights, a gold glitter banner I made last year, and a silver star garland I made.
I found this tiny little sparkly hat at Party City, and my brass antelope needed it. He looks mighty dapper, right?
My sweet neighbor also brought me a little disco ball as a gift! She knows me well- it looked perfect on the hearth!
The dining room table was decked out with favors for people to wear and take- hats, glitter star crowns, and glasses. And the chandelier was decorated with disco ball ornaments and tinsel garland in silver and gold.
I added tinsel and silver ball and disco ball ornaments to the branches on the sideboard and sprinkled silver sequins on it. Lights framed the windows in the dining room and the living room picture window.
Here is a closer look at the chandelier as well.
The little brass deer in the terrarium got their own little disco ball as well. 😉 My brass animals know how to party.
My antler mount was also decorated with silver tinsel and one single disco ball ornament.
And of course my nameless ceramic bull (who will be named in 2014) was also dazzling in tinsel garland.
Moments before guests started arriving, I snapped some quick phone pictures with everything lit up. It really felt so magical!
(Yes, Jake's bed even had some lights around it!)
And then there was this sweet girl, ready to party in her new swan party dress (H&M), coordinating leopard cardigan, ballet flats, and pink sparkly cat ears Santa delivered to her stocking.
The party was an absolute blast not because of anything special we did though. It was a blast because we are so blessed and lucky to have the most amazing group of friends. The house was lit up and festive, but mostly it was aglow with warm fuzzy friendship. We were happy to end 2013 surrounded by these people we love who have helped form so many of the memories from the past year. And we look forward to many more memories made in 2014!
Cheers! Happy New Year!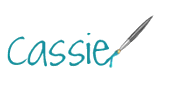 Pin