Happy Monday from the beach! WAHOO! OK, I will stop rubbing it in that I am on the beach, with the sun shining on my face, while my kids play peacefully in the sand…. (This is part fantasy as I am writing this prior to even being at the beach).
But for realz, peace yo, we're on vacation! (My kids pose like this without my asking. We are natural gangstas.)
Friday I shared with you my new bentwood dining room chairs. I love them so much! I am currently deciding if I want to paint them, or considering any other options. Here is a cruddy phone picture of them to give you an idea of what I am working with….
This room is now open to the kitchen. You can see to the right in the photo where the white island will be… so imagine it's there already, k? With the gorgeous vintage stools around it, too. Work with me here.
Here is a peek at the kitchen it opens to….

Pin
So the important elements that are here to stay…
kitchen: gray kitchen floor, white kitchen walls, navy cabinets, white island, turquoise stools
dining room: oak floors, white upper walls, gray striped lower walls, rustic style farm table
Now, if you follow me on pinterest, you have seen me pinning a kajillion images of bentwood chairs, looking for inspiration.
Here are some ideas that have my attention. (Some have links back to source, some could not be found but if you click on the image it will take you to the pin.)
Glossy white chairs like….
these from Apartment Therapy:

Pin
these via cush and nooks:
White with dipped feet like these.…

Or how about natural with dipped feet like these…

Another look I am loving is glossy black! Who would have thought?
And of course there is the option of color, drawing on color from the kitchen like mint/aqua or a darker blue.
Like these….

Or these….

Pin
Or these…
or these…
And of course there is the unexpected color option….

And of course they look great with color variations, too.
And there is this super chic and unique look Amber from Wills Casa gave her chairs….

Pin
A friend of mine even suggested I paint my table and leave the chairs. She is super stylish, owns an awesome shop in Frederick, and even had her home featured on Apartment Therapy. It definitely got me thinking, but I don't think I can bear to paint that table. It's not an antique, but it was part gift cards, part first anniversary gift from my parents. BUT, I still looked at some lovely images that showed this concept.
Like my friend Shavonda's super stylish dining room.…

Pin
And this one from Canadian House and Home…
And this one… (click on image to be taken to pin. Could not find original source).

These images are gorgeous, but I don't think I can do it.
No matter what is done with these chairs, I love them! How about you? Do you love them, too? And if my dining room was yours, what would you do? For more inspiration (because I didn't even share it all here!) check out my dining room pinterest board!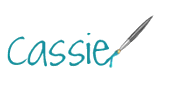 Pin