So as I read yesterday's post over I noticed that each sentence of the last paragraph ended with an exclamation point. What can I say? I am beyond thrilled that today is the opening day for the Sweet Clover barn sale in Frederick, MD. I am headed there soon for an hour or so this morning, then have to take Emmy to a birthday party. I hope to see you there, amongst the crowds of people, of course. 😉
So normally I write my posts the evening prior to posting, but last night I developed a migraine on the drive home from Hershey park. As soon as I walked in the door I threw up and passed out in bed. I woke at 2 am with my contacts plastered to my eyeballs. So the evening may have ended poorly for me, but the day was a BLAST! I met up with the gorgeous and talented Julia of Cuckoo 4 Design and her two kiddos. Her son is a few years older than Sawyer, but they were good buds, and played well together. Her daughter and Emmy are the same age, and by the end of the day they were best buds and asking for playdates, holding hands while they walked, and hugging each other. 🙂 Thought I would share some photos of our adventures…
Oh, and we had one little misadventure, too. Sawyer's foot got stuck while exiting a ride, and his hands didn't make it to the ground before his head hit the cement. He was in shock, and we had the first aid crew come check him out. He was quiet but knew his name, age, and he could follow the man's finger with his eye. They gave us free drink coupons (which after coughing up $140 just to get in, I will take all the freebies I can get!!!). I let him sit for a few, and then asked if he wanted a drink, something to eat, or what?!?! His reply…. "I want to ride that ride again!" And off he went… boys.
OK, so on to the pictures! (some you may have seen if you follow me in instagram at cassie8978)
Me and Julia, while the kids were on a ride…
Emmy loves the carousel…
Sawyer likes pretty much any ride!
Me and my kiddos getting ready to head off on what ended up being our favorite ride, the coal cracker, which is like a log ride.
Julia and her crew were behind us so I was able to snap a picture…
We also took in a seal and sea lion show. This is Diego the sea lion.
Here he is posing- I was totally enamored with this guy and decided Emmy needs to become an animal trainer. The girl who worked with him looked like she was loving her job!
Julia and the girls on the Skyview. I rode with the boys. Clearly, friendships were already made between the kiddos by this point!
And you can't go to Hershey park on a hot day and not have ice cream!
Sawyer's not so much an ice cream guy, so he had a big pretzel. Here he is doing his rendition of "pretzel man".
This is my favorite shot from the day..
On the shuttle back to the parking lot…. good times were had by all!
My kids and I decided that we would meet Julia and her crew there each summer… what a fun tradition to start! I love that they all became fast friends and look forward to seeing them all soon again!
Now, off to get ready for the doors opening at Sweet Clover today!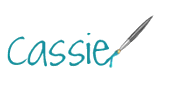 Pin