I did it! I added text to a picture JUST so I could participate in this awesome "Hey Girl" party going on hosted by some of my most bestest friends in the whole world favorite bloggers. And I can't even wait until tomorrow to share it so this baby is getting published as soon as it is written!
Click on the image to get to the party….

Pin
And now for my own take on "hey girl" featuring my husband, Sawyer and dogs…
Seriously go check it out… most fun party EVER.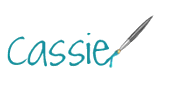 Pin