Happy Tuesday! As you may or may not recall exactly one month ago, Sweet Clover collaborated with Hometalk, The Old Lucketts Store, Chartreuse and Co, and On a Whim to bring a great event to bloggers, the Hometalk Halloween Hunt! We invited the participants to link up here to share their purchases and what they have created, and then the team at Sweet Clover selected what we thought was the most creative use of purchases. Now, this winner actually was a day late to the party due to illness, but emailed me, and being that we are all understanding moms we allowed this entry to count.
Katie Kelly McCormack created this amazing reading and art nook for her daughter! She purchased the chair (which she painted) and the Bambi wall art from Sweet Clover. She also purchased other items from the other places (just one was required from one location) and made them over as well! She put a lot of effort and elbow grease into creating this fabulous space. Check it out….

Pin
I just LOVE the colors! This chair is my favorite part…
But I also love this painted magazine rack with a crayon drawer! (And I happen to have a soft spot for Richard Scarry)
Katie, congratulations on winning the prize package! Please email me at cassie8[email protected] so that we can workout prize pick up or mailing. 🙂
Happy Tuesday everyone! I am headed to the gym and then out to lunch with friends. After a long working weekend, I am taking some much needed girlfriend time!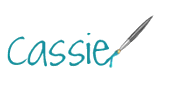 Pin