Before I get to the link up and details, I wanted to also let you know that you can find me today at one of my favorite blogs, This, That, and Life, sharing a little this and that about my life! Be sure to check it out at the talented and beautiful Anneke's!
Now it's time to get to our Hometalk Halloween Hunt Link Up! Before I get to all of the details and rules, here are a couple of pictures from that day. I brought my camera but it was too busy for me to ever pull it out, so these are courtesy of other people and my phone!
These two are courtesy of Traer Loves:
Karen (AKA The Graphics Fairy), me, Sarah, Miriam from Hometalk
Celeste giving a demo
I was so excited that my friends Julia from
Cuckoo for Design
and Amy from
A Nest for All Seasons
came to the event! I already knew Julia well (and love her!), but it was my first time meeting my blog friend Amy in person, and she was truly as sweet as can be! She brought her 4 week old baby, Penny, who has the
most amazing nursery ever
. I so enjoyed chatting with them both!
Julia, me, Amy (and Penny!)
Another friend I was able to reconnect with, and who was traveling also with her newborn baby girl, Georgia, was Darlene of Fieldstone Hill. Darlene is an amazingly talented designer and so beautiful inside and out. She has two older boys who were with her (as well as her husband) so Georgia is THE baby girl! (Amy also had all boys- 3 – and then baby Penny came along! Georgia and Penny are lucky princesses). I really appreciated that these ladies came and that they hauled newborns and families with them. Their support means the world to me!
me and Darlene (and Georgia!)
The entire day was a whirlwind of activity and so amazing. I feel very blessed by this blogging community, and all those who came out to attend the event and show us support. Now it's my turn to reward one of you with an amazing prize for your support and hard work! Here we go… Let's recap!
1. You came and ate breakfast. You met these two lovelies at Sweet Clover: Karen the Graphics Fairy and Miriam from Hometalk.
2. You shopped your heart out, mingled, saw demos at Sweet Clover, Lucketts, Chartreuse, and On a Whim.
3. You made a purchase at any one of these 4 locations and you went home and designed a room, a mood board, or crafted up something amazing with your purchase!
4. Now it's time to link up your Hometalk Halloween Project here!
This linky is only for those who attended this past weekend. The Sweet Clover managers will choose the BEST project and the winner will receive a basket full of goodies from Sweet Clover including Miss Mustard Seed Milk Paint, Annie Sloan Chalk paint samples and book, Artisan Enhancements products, soy candle, vintage books, vintage bookpage bat banner, a Halloween tote bag, Halloween straws, a vintage teacup, a vintage sugar sack pillow, awesome gold glitter art, fabric button accessories, and more!!!! Here is a peek….
So who wants to win all those prizes??? Don't worry- if you are too far to come get it, we will ship it!
Ready, Set, Link away!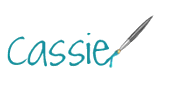 Pin