A couple weeks ago I found this sweet little toy chest at the flea market. Ok, so it started out slightly scary…
Yeah, it was a lovely pine color, and the horse face was slightly creepy, but it had potential! I wanted to keep it simple…. The wood was already fairy dry, so I didn't sand or prime, and just went right to work with General Finishes Milk Paint in Antique White. I gave it a total of 3 coats of paint and then lightly distressed the edges as well as the details on the horse to give it character while keeping it simple and rustic- as opposed to horse with creepy-eye-ish.
Once it was all painted, I chose to wax it with Liberon Black Bison Paste Wax from Rockler for a couple of reasons…. it smells AMAZING; and not only does it smell amazing, but it specifically says it is "non-toxic and safe for toys." Well, then it should be ideal for a toy box, right? Here is my new white horse toy box… less creepy, don't you think?
Perfect for a princess in need of her white horse. 🙂
Also, wanted to let you know that I am honored today to be featured on Kristin's Great Reads at Bliss at Home. Kristin has already featured some of my favorites, so I was totally shocked and excited when she asked me to participate! While you are there, be sure to check out her amazing blog if you haven't already. Here is a little teaser of her gorgeous home….

Pin
Happy Tuesday!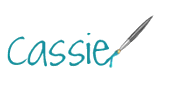 Pin