Happy Tuesday! Thank you so much for all your thoughts on my personal goals for the year. Now that the busy season at Sweet Clover and the holidays have passed, I am feeling very inspired and energized, excited to tackle so many projects! I will have to try to start with one, or I may end up tearing up too many rooms and getting nowhere. 😉 Last year I made no goals for the home…. I simply stated hat rooms would be painted and things would change but I wasn't sure what yet. This year, I have plans. MUAH HA HA! And who knows if I will be able to get too many of them accomplished, but it's nice to dream and create an inspirational list nonetheless.
Without further ado, here is my list in no particular order.
1. Master Bath. This space is pretty awful, and one day when we have the funds we will gut and redo the entire bathroom. But that on't happen for a long time, so I'd like to make it more appealing for the present time. Let's take a look at what we are working with here…. (Photos from move-in two years ago, but I assure you nothing has changed!)
I plan to paint the vanity black and replace the hardware with these gorgeous brass beauties from D.Lawless.

Pin
The light fixture will remain the same because it's sort of quirky. I also want to try my hand at painting the countertops. The walls and trim will be painted white and I will find a much cooler vintage mirror. I would love to get a small area rug like this one from Rugs USA.
Then there is the shower area… this area connects to our kids bath vanity area. It's small and ugly.
The trim and linoleum floor will all be painted white, the walls will be painted black, and I will hang some awesome shelves above the toilet.
I have already replaced the shower curtain with this one form West Elm purchased on clearance with West Elm dollars!

Pin
2. Kitchen. We made a ton of progress in the kitchen in 2013, with the help of a great contractor, of course. If you recall move in day….
And where we are now…. (Picture from Christmas Tour) Where those glass globe lights are hanging is where the cabinets are to the right in the before picture.
We still have a lot to do in there. I need to paint the ceilings in the kitchen and dining room- nothing fancy, just white! I just need the motivation to do it. Ugh.
I have purchased the hardware to hang a shelf between the two windows where I will be displaying all my vintage aqua glassware. I'd also like to add a backsplash below where the shelf hangs, and I keep coming back to this look (as seen on Houzz).

But I also think natural gray toned stone or white subway tile would be awesome, too.
The inside of the kitchen closet desperately needs paint and organization as well. It's where I hang my brushes to dry so it's got lots of fun marks.
3. Paint playroom wall and make some art for behind couch. This one will break some hearts, I know, but the map wall is coming down. I keep having to pin them back up, and I don't want to permanently adhere them, so it's got to go. Here is where the playroom is, more or less, at to refresh your memory.

Pin
We've added vintage aqua lockers as well, and I had an impromptu project pop up that I am working on, but the main thing is to redo that wall. It's the first thing anyone sees upon walking down the stairs, so I want a bold statement. I have loved the maps, but I don't want to have to keep fixing it. New Years Eve with about 25 kids here in the playroom assured me that I don't want to keep doing it! 😉 I have some big ideas, but for now… I am keeping those to myself. The challenge is finding something that appeals to both kids and is timeless even if quirky.
4. Recover Emmy's settee. I purchased this perfectly sized sweet settee for the foot of her bed and she loves using it! Everything is perfect about it except for the color. Emmy's room has had a lot of changes this year as well, and she was clear that she wanted "sunset colors with aqua." I haven't seen any moss green in the sunset lately, so it's got to change.

Pin
Here are some inspirational ideas.
I love the idea of using a vintage afghan or two if I can find the right colors. This one from Cari is fabulous!

Vintage quilts would also work and be fun!

(No Source)
Or I love the idea of eclectic patchwork….

(Again no source)
This project is the one that scares me the most, so it might not happen until Emmy is old enough to learn how to reupholster it herself.
5. Living Room Mini Makeover. I love this room as is, but here is my issue at the moment. Now that the kitchen and dining room have their thing going on, it doesn't flow as well, and doesn't have as earthy of a vibe. or the moodiness of the other rooms, and I believe the main floor should all flow. This is the only rom that doesn't at the moment. Before I tell you my plans, here is the room at Christmas…
My plans? I want to repaint the back of those bookcases. I love the orange, but it just doesn't fit anymore. I am thinking black, indigo, the gray of the cabinets, or something else? Suggestions?
I also plan to move the rug into the guest room and replace it with a brown hide rug. I casually mentioned it to Chris and he was on board. That one change will already give it a more rustic feel.
I also mentioned the idea of painting the fireplace black and Chris was not on board until I pulled up a couple of beautiful inspirational images for him. Now I think I've convinced him:

(Originally from Dabble, but source not found).
And this one is a bit too modern for me, but I love the mix of white, wood, and black.

And of course my friend and business partner, Sarah, painted hers black as well.
So what do you think? 2014, let's do this!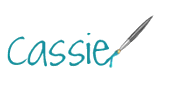 Pin