Happy Monday! Last Monday, I told you all I was worn out, exhausted from a busy work-filled weekend and I just couldn't even think clearly enough to write. I spent the past week focusing on my family, my friends, myself, and some organizational purging. I feel much better after taking some time off. I thought I would share a not too wordy more picture filled glimpse of my week off….
I spent a day up in PA thrifting with my partner and friend, Sarah, and a colleague and friend from the barn, Traer. I didn't buy this sign, but I texted it to my Texan friend. 🙂 I didn't find much, but enjoyed a wonderful lunch made by Traer in her adorable home!
I took Emmy and her friend to STEM night at the school, and Emmy made and enjoyed ice cream…
Emmy attended the rock star birthday party of that same friend, her little BFF Bella. Here are the rock stars….
I organized my craft closets, which had grown messy, all on their own doing, I swear!
My biggest accomplishment was participating in my first 5k in almost two years. I made a last minute decision, and my friends and I registered Thursday night for the Saturday event. There were 9 hills on the course total, and we finished in just under 30 minutes. Not too bad for just starting to run again a month ago! I will admit I wanted to stop when I was going up hill number 9, but these two amazing ladies kept me going! That's Deirdre on the left, who I met last fall when she purchased my aqua sideboard and has grown into a fabulous friend, and Kerry on the right, who is my gym partner and has also become a best friend! I love these ladies! They probably could have finished with a better time, but they didn't ditch me! 😉 Here we are, squinting in the sun after the race…
I celebrated that night with girlfriends who came over for Irish coffee and dessert. I started the celebratory drinks before they got there….
Yesterday my neighbor brought me this amazing table he built out of a door I found. I had shown him the idea for the base and he knocked it out of the park! It will get a little makeover and be good to go!
Also yesterday, I had a friend contact me and she had a ton of furniture to give me…. it was an hour away and too much for my car, so I rented a cargo van and picked it all up! It was also the first soccer game of the season and with Chris being coach I picked up and dropped off the furniture alone (thus the heap in the driveway from me schlepping it out!!!), dropped off the uhaul, and then made it just in time to see the entire first game… Sawyer was goalie the second half and not one ball made it by my little soccer star!
By the way, that's not even all of it pictured…. I am going to be busy, that is if the weather would cooperate. By the time you are reading this we may or may bot be snowed in! Time will tell.
Anyhow, I enjoyed my much needed time away and appreciate all of those who sent me emails to check on me! 🙂 This week was what this girl's soul needed. Love you guys!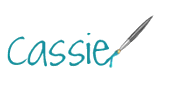 Pin