Disclosure: Eshakti did not compensate me for this review. I was given a dress to review, and all of he following opinions are my own.
I was so excited when Eshakti contacted me to review a dress! It just so happens that I have a wedding to go to this summer…. and not just any wedding! My little brother-in-law is marrying the sweetest, prettiest woman, and I am SO happy to see them exchange vows and welcome her into the Bustamante clan!
I was given the chance to select a dress from a variety in their shop. I was overwhelmed by the fabulous choices! And I was excited that they appeared to be made for the average woman…. not the fashion model type! After all, their motto is "Real Fashion for Real People"." Perfect. Because this A-cup wide hipped big-thighed girl will never be a fashion model! 🙂 And what's even better, is each dress can be customized to fit your body. You do not have to just order a size and hope it fits- you can actually send measurements! I just took my measurements and ordered the size I thought I needed, and I had no trouble, but that option is there if needed.
Before I spill and share with you the dress I selected, here are some of my favorites from their website.
I am in love with the Eleanor dress… so sweet and I can see it at Mother's Day brunch.
And if I thought I could pull off strapless, I would love the Ashley dress… gorgeous!
They have some beautiful, flirty, fun retro styles! How about this Birds Eye View Dress? LOVE!
They also have more modern dresses as well like this awesome chevron maxi dress... beautiful!
So many awesome choices, colors, patterns, fits… so which one did I choose?
Well, I chose the Katherine dress… I loved it's retro look, neckline, cap sleeves, and princess waistline.
Here is what it looks like on the website….
And here is what it looks like on me, a real person… (And you can see I ordered a color that is more me). Oh, and I should add that I had my camera set up on the tripod and set the timer, ran, and jumped onto my porch in these shoes, and prayed for a decent outcome. This picture was the only one that was semi-decent. But what did I tell you…. I am not a fashion model, I am just playing one on my blog!
It fits beautifully, is comfortable and cool, and even has pockets so I can hide my cell phone and text people during the wedding. Totally kidding.
I seriously love it! And although this dress was sent to me at no charge, Eshakti's prices also fit real people's budgets! Had I paid for this dress, it would have only been $59.95. I am thrilled with the quality from Eshakti, as well as all of the gorgeous styles. There's something for everyone in their shop. Aside from dresses, they also sell skirts, tops, and feature a section for bridesmaids!
You can connect with Eshakti on facebook, twitter, and pinterest. And if you are new to the Eshakti website, you can even get a $25 coupon off their already great prices!
Head over and check them out! You are sure to find something you love, perfect for your body!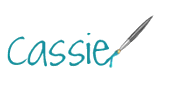 Pin