Happy Inaugural Monday!!! This past weekend was the Stylish Patina barn sale that Sarah and I participate in with our vintage business, Persephone. We are very blessed to have a fabulous team of creative and talented vendors. (Check out who's there in my sidebar!) Sarah and I both worked Saturday and it was ridiculously busy, in a very good way! We left that evening with a sparse looking space, so I popped in Sunday morning to fill it with the boxwood sideboard. Well, I took it out of my car and carried it to my space and then promptly hauled it back out to a customer's car. I never even got to set it up, but hey, I am not complaining! I just didn't expect January to be so busy, so it was a pleasant surprise. Anyhow, Saturday, Sarah and I were lucky enough to work with Terri and Traer. Terri is not a vendor there, but is a huge help in running the business. She is a joy to work with, keeps everything organized, and is so sweet and warm! She had seen Emmy's dollhouse and brought in some adorable wooden adirondack chairs for Emmy to have! Aren't they just adorable?
Traer has a blog called Traerloves, where she showcases her projects and her own home. She is amazingly talented and creative, and has a huge heart for such a tiny body! Here she is- isn't she cute?
Apparently, people like to shower me with gifts… Ok, maybe not the case, but Traer brought in this adorable little craft set for me because she knew I would love it.
Let's see…. glitter, check; deer, check; toadstools, check! Yes indeed, I love it!!! I can't wait to put it to good use!
And just so you can see some of Traer's own handiwork, check out this chair…. STUNNING! It sold this weekend and I am not surprised!


Pin
And finally, of course, I got to work with my own partner in crime, Sarah! Sarah and I are just 10 days away from our one year anniversary as business partners! We are so excited and have enjoyed our journey so far and are looking forward to where it may lead us. But I have to say, I discovered just a couple weeks ago that Sarah has been hiding something from me. I've known her for a couple years now, and just when you think you know someone….. ya know? We went to the thrift shop and there it was that I discovered…. that Sarah has beautiful naturally curly hair (and we are talking like the pretty big waves kind)!!! And she has been hiding it! What?!?!?! Traer took this picture of us, and I really love it! It was at the end of a busy work day, so pardon my weary expression, but look at Sarah's gorgeous hair! I am glad that secret is now out in the open and we can move forward in our business ventures with full disclosure. 🙂 And in this picture I am wearing a new favorite WARM cozy sweater. It was a gift from Chris for Christmas, and is from Anthropologie. I think it can look a little Mr. Rogers-ish, but I think that's also why I love it- warm and cozy and doesn't it make you want to be my neighbor?
Pin
So I showed you Emmy's sweet new adirondack chairs, but she also received some more adorable furnishings for her birthday….
My parents gave her this cute wooden bathroom set, and we also added some lace curtains we had on hand from the old fragile dollhouse.
And do you notice the rug? I saw a fabulous idea at Life as a Thrifter, where Holly used granny squares as rugs. When I saw that I recalled some adorable pieces that my Great Aunt Dot made. They were intended to be dish cloths, but I always thought they were too pretty for wiping dishes, and never used them. She passed away a couple years ago, but not before she got to meet Emmy and Sawyer. I am sad that they only got to meet once…. She was an important lady in my life, and a model of strength and generosity. I am happy that Emmy gets to have this little part of her in the dollhouse. Her little dish cloths make perfect area rugs!
My parents also gave Emmy this cute little wooden living room set, mixed in the the tables I painted for her and some baskets I found at Goodwill. I also found the little mirrors at Hobby Lobby and painted those.
My sister in law supplied Emmy with this adorable wooden kitchen set- the cabinets, microwave, refrigerator and stove, etc…. It even has a little trash can! We set up the table and chairs I painted in the center and looks like Dad is having some cookies and milk! Sawyer gave Emmy the doll family and the small kitchen accessories.
I pulled the cuckoo clock out of my old dollhouse stash and we put that on the wall, too.
And of course outside on the "porch" the adirondack chairs sit, alongside the doghouse and dog. My parents also gave Emmy a little pet set complete with a dog, cat, and bunny.
And here is one happy girl in one too small nightgown playing with her dollhouse!
Hope you all have a wonderful start to your week! We have no school today through Wednesday… with playdates scheduled each day! So we have a busy and fun filled week ahead!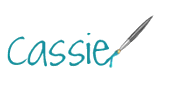 Pin