Before I get to my post, I wanted to let you know that my pal Jaime Lyn from Crafty, Scrappy, Happy is having a huge link party to celebrate her blogiversary so head on over!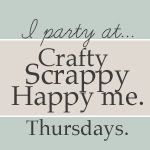 One of my all time favorite pieces of furniture is my aqua sideboard. In case you haven't seen her, here she is. Ain't she purdy?

Pin
Well last week I found this cute little cabinet on Craigslist for $10. And I actually was able to get it… I have not had luck in a long time on Craigslist so I was very excited! I knew it would be a perfect little mini of my own!
It was so cute and had great bones, but needed some work, like a new backing. I got to work on it last weekend, sanded it down, and then used my home made chalk paint (that I used on these chairs) which I made with the paint from my own sideboard. I painted it, distressed it, and waxed it… I added the same knobs that my own has. But it was still missing something.
(Here it is in my kitchen! It was really cold and no one else was home last weekend, so I worked in there…. I don't care about those ugly floors anyhow!) Anyway even though this is a poor quality picture, you can see that it was missing something. And then it hit me when I saw Amy's post the other day featuring this gorgeous piece…

Pin
And then I knew that what my piece was missing was some Rub N Buff! And I had just enough left from my nightstands to eek out for this sideboard.
I added Rub N Buff to accentuate some of the details, and it was just what it needed! So this little sister is definitely the glamourous little sis!
And check this out…. these pictures were taken when the back was not yet added! 🙂
I had to cut the new backing with my circular saw and with Chris being away I had to wait for him to be home so I could do it (in case of an emergency like a severed limb or something.) So the new backing has been cut, and attached and this piece is available this weekend at Chartreuse & Co for $165 (in case you are local and want my sideboard's lil sis!)
Also sharing here: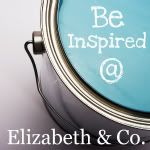 Pin
Pin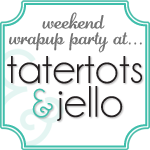 Pin
Pin
Pin
Pin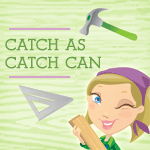 Pin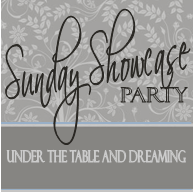 Pin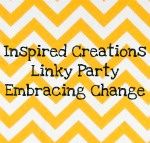 Pin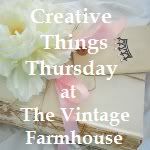 Pin
Pin
Pin
Pin
Pin
Pin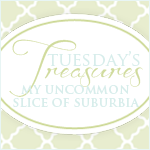 Pin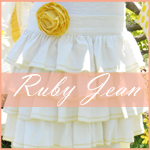 Pin
Pin
Pin