And now how many of you are singing old school Nelly? Must be the money! This past summer as some of you may recall, I got a new bike for my birthday and have been enjoying riding a few times a week. The hills around here are brutal, but the scenery beautiful. I thought I would take you along on a ride with me today so you can see some of my favorite sights. Bear in mind these are not necessarily blog worthy photos as I took them all with my phone along the ride.
Ding ding, let's go!
How cute is this out building… love the green door!
Mother nature rides along with me…
Neigh…
Baa….
Moo…
This is the view headed down my first big hill of the ride. It takes me two minutes to get down. On the way home it is my last hill up. It takes me ten minutes back up!
This is the field my corn stalks on my porch came from…
pretty little barn…
love this old house….
pretty pond….
a pretty bigger barn…
an old cemetery gate with cornfields and hills in the background- LOVE…
Does it get more American than this?
Anyhow, now you can see why I enjoy my rides so much more than I ever enjoyed my spin classes. I miss the people, the fun music, the excitement, but I wouldn't trade any of this beautiful scenery to have it back.
Now, let's check out some of the beautiful scenery you all created!
DO NOT FORGET TO EITHER PIN FROM THE SOURCE OR REPIN FROM MY FEATURES BOARD. DO NOT PIN THIS POST.
Love this dresser from the modern cottage! Allison removed the bottom drawer and I love the look- not to mention the color and knobs!
I love this black desk from Create Inspire. The knobs are awesome against the black!
I don't have much green in my house, but if I did, I might have bought this piece from Dear Emmeline when I saw it in person…. it's gorgeous!

Pin
The Driftwood Cottage shared this fun little dresser! Love the pattern!
What boy would not love this headboard made from a tailgate by Freddy and Petunia?

Pin
I always love the two toned look with wood and paint, and this piece from Deb at Twice Nice is so unique and pretty!
Get out there and enjoy this beautiful Fall weekend!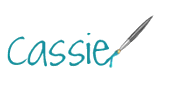 Pin