My girlfriend Heather once said to me, "Cassie, you change furniture faster than I change underpants!" Well, when you are in this business it's always easy to find replacements, or things you like better, right? I love change, I embrace it, high five it, and welcome it always. However, this change I am about to share with you has me a little sad, too.
So, you remember when I painted the stripes in my dining room, and it looked like this:

Pin
And over time I made some more changes as this picture was taken shortly after we moved in. Most recently, back in April, I took a leap and painted some fun coral chars which left the room looking like this….
I loved it…. I really did. But here is the thing…. my husband hates (well, I should say hated) those Eames chairs, which I loved (and still do!). He thought they were uncomfortable and really was simply not a fan. My friend Emily said it best when he said they "hugged her butt". Maybe they are just made for women. Anyhow, last week, they went to a new home with a cool young hipster and her husband. So at least I feel like they will be loved and appreciated. I may have cried a little after they left.
I wouldn't leave my dining room empty-handed though! A friend recently offered to give me 6 lovely dining chairs because she thought I could do something with them…. why, yes, turns out I could use them in my own home! So, there has been some rearranging going on, and with the new chairs in there, I was not digging the coral anymore. Or maybe it's the pending Fall season that has me wanting the coral out…. either way, right now the coral chairs sit in my garage awaiting their fate.
So, here is the room as it looks right now. And yes, that is the dog bed in the corner and the ugly light fixture (that will not be replaced until we redo the kitchen and maybe blow down some walls!)… keepin it real.
You can see I pulled the bench from the porch inside. And I replaced that bench with another from the guest room! Shuffle shuffle!
These chairs came to me already like this…. I am going to keep them as is for now. Maybe I will change the seats.
And I have left some color in the room in the form of VBS artwork from Sawyer, and a bowl he made filled with rocks the kids painted a couple weeks ago.
And you may have noticed the new art. Formerly, I had some plywood peacock art I created, but I never really loved it. I wasn't sure what I wanted to hang on the walls. I found this vintage painting for $5 at an estate sale…
And purchased this one for $7 at another estate sale. They aren't the same size or shape, but I think they pair nicely.
And there you have it…. for now. I feel like it is at least more ready for Fall! But, I have to admit, I really miss those Eames chairs.
PS. I wanted to add that because I removed the sailboat painting from the guest room I needed to fill that space. I used a vintage unframed painting I had on hand. Around it I hung several vintage watercolors I found at a yard sale and I hung those the same way I hung Emmy's vintage book pages. here is the wall now!
It's rather random, I know. But I like it like that.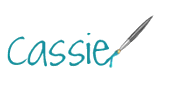 Pin