I didn't share any instagram pictures last week, and I won't be able to this week as I'll be sharing features from the Dare to DIY Entertain link party, so I thought I'd share some today! Be prepared for random photo overload… a peek into our life over the last two weeks! You can follow me on instagram at cassie8978.
I have used this simple advent bunting calendar the last two years. I pulled it out again this year and decided to make it "25 days of kindness". Sawyer does an act of kindness on the silver days, and Emmy on aqua. They have to tell me what they did and write it down so we can clip it up. This way they think of their own good deeds.
I pulled out the retro snowman I created last year for Myersville (and was allowed to keep!) and planted him at the top of our driveway to greet guests and delivery people!
Here's a peek at our dining room tree…
Oops. Enough said.
I made myself a cozy fire last Wednesday when the kids were out of school. They were downstairs playing with the neighbors.
That day we got s preview of snow….
On Thanksgiving, I dressed myself in every color of the neutral rainbow, but in my own style.
Friday, we said goodbye to Charlie. Emmy stayed by him as he breathed heavily.
I worked on some crafty distractions to help me through the day.
And a sweet friend brought me a "Charlie Plant" to plant in his remembrance and look at and think of him.
Saturday we headed to downtown Frederick to have some much needed family time, and also support Small Business Saturday. I need this sofa from Silk and Burlap. Need.
When we finished shopping we stopped at the downtown library to pick out some books for the kids. We also checked out Dog Heaven which several of you have recommended. I've only made it through a few pages. I need to read it when no one is home. 😉
One of our stops downtown was at Salvaged, where I was able to pick up this clock I ordered for Chris' birthday. He had loved it when we saw it this summer, but when I went back in before his birthday it was gone. The shop owner was kind enough to go out of her way and order the one he wanted for me!
Emmy made her Christmas countdown paper chain!
Sunday we headed out to get our live tree! We are treating Jake extra special these days so he isn't as sad or lonely, so he was excited to come!
My loves in front of our tree…
By that night, our tree was decorated….
Monday, I skipped the gym for a date with this guy.
And the kids have started their acts of kindness. Sawyer helped Emmy get ornaments up high on their playroom tree. Emmy helped her classmate when she fell down at school. Small acts, but done with great love.
And here are the kids, proud of their pink tree filled with ornaments that are special to them, and a paper plate decorated with pom poms for the topper, courtesy of Emmy.
Friday we are headed to a tacky Christmas attire party…. of course this was just announced Sunday, so I had today to find something and that was it! I found this sweatshirt and cut the neck out of it…. going to go for the 80's workout elf look. 😉
And that's my life on instagram lately!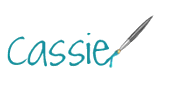 Pin