Happy Friday! I had so much to share this week that I never gave you a full tour of the Sweet Clover Barn ready for this weekend's sale. You can check out the full album here, but here is a favorite shot of mine, from the "loft studio" space we created.
Now in case you don't follow me on instagram (cassie8978) here are some of my highlights from this past week….
Last Friday we celebrated Sawyer's birthday, and mine! And we had let him sleep with his face makeup on. How many times in your life will you get your face painted like a pirate on the eve of your birthday, and want to wake up 8 still a pirate??? We let him relish in it. And we had our traditional birthday waffles!
I was given these awesome gifts from my husband and kids- a handmade bag and a cool dragonfly necklace made with vintage spoons! He knows me well!
Together, we turned 43! As someone said, Sawyer looks really young for 20, right?
Saturday morning I hit the flea market… not much but I found some treasures!
I finished reading, Until I say Goodbye and cried at the ending… on the last page was this message.
We used fresh Zucchini from the garden as well as fresh tomatoes from the farmer's market to create this amazing raw zucchini salad I saw over at Yummy Mummy. It was divine!
We have spent much time this past week playing Monsters University Who's Behind that Door, a gift from the cousins! It's a fun game and great for all ages!
My landlord's wife at the barn gifted me these goodies from her garden…. YUM!
I purchased this adorable settee with plans to paint the legs and sell it, but Emmy and I loved it!
We will perhaps reupholster or slipcover it, but it's going to go in her room…. that much we know!
And that led us to some rearranging…. vanity now in the closet…
Dollhouse bookcase now in her nook… bear in mind we already had plans to redo her room this fall!
She came down the other morning, dressed so cutely, (I loved this outfit of the plaid dress and sparkly sweater), but what cracked me up was that she was fully accessorized with high heels and a silver bag. She's got style!
That same day, she modeled a little set I just finished (to be shared next week).
And Chris and I enjoyed a fabulous dinner of grilled asparagus, salad, and rockfish caught by my dad! I broiled it with olive oil, salt and pepper, lemon juice, fresh garlic, and fresh thyme from the garden. It was delicious!
And of course, Jake and I have been loving this cooler weather we've had this week! It was 48 degrees yesterday when we took this walk…
Hope you all have a wonderful weekend! Tonight after work, I am getting together with some girlfriends for sushi and drinks, and tomorrow I am off to my brother in law's wedding! What a happy occasion! So glad to welcome Jill into our family! 🙂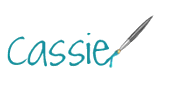 Pin