Anyhow, I thought I'd share my life in instagram (cassie8978) from the past week as well as some Halloween shots of my kiddos.
Last Friday we had a meeting at the barn…. I dressed for the occasion.
I worked on this chair which is almost done. I'll be keeping it and it's going right there in my guest room. The wall behind the bed will soon (hopefully next weekend!) be painted black.
Last Friday night, Chris was home later, but the kids and I carved out pumpkins. Left to right: Mine which mustache you a question; Emmy's "unicorn"; Sawyer's sneering pirate.
Last Saturday I hit the flea market… score!
Been loving on my ill blind dog…. and wearing this bracelet which was a bridesmaid gift from my new sis in law, but made by my best friend, Ali, who has the cutest etsy shop! Seriously- awesome Christmas goodies you need to check out.
I received a sweet note in the mail from my friend, Jesse. It made me tear up and smile. In this crazy world, I love how blogging has brought so many beautiful and talented people into my life. I thank my lucky stars for friends like Jesse.
Saturday night one of my best friends came over and we worked with some rub n buff. I created these antlers, and also gilded the little stump.
I stopped in a thrift shop and picked up this beautiful china cabinet…. I am teetering between black or white….
This poor two toned dresser had wood drawers and it just hadn't sold. I mixed up some MMS kitchen scale milk paint and added it to the drawers. Why didn't I do that before? I love it now!
This child is NOT a morning person.
But she makes one beautiful peacock~ and you may notice the shorter hair. I gave her a hair cut at her request. My mom made her amazing peacock skirt and I found the mask at World Market.
Sawyer was John Wayne, or he told me I could call him the Duke. My mom made his vest and chaps!
It was super windy and my peacock did not like the wind messing with her feathers, but I tried to get some real pictures with my camera as well from last night.
Lil John Wayne, as I like to call him.
Ruffled Peacock…
Um, yeah… couldn't find one good one of the two of them. Sawyer who usually is not the one to pose was perfectly a ham. And then there is that peacock.
Better…
Sawyer wanted to give me a "tough cowboy" look. Nailed it.
Ya know what? I told you all how stressful this week has been with things going wrong. There's been so much work to be done, and I've been dealing with an ailing pup who is constantly having accidents inside, and has had a couple tumbles down the stairs. This week has been emotionally draining for me, and it takes a lot for me to feel that way. But last night, even in a rain shower, we paraded through my friend's neighborhood and the kids trick or treated while Chris and I hung out with our friends, and I left feeling refreshed. Seeing the joy on my children's faces, and sharing in the evening's events with people I love was all that my soul needed to be renewed. Have a wonderful weekend, everyone! And welcome to November!Halloween 2013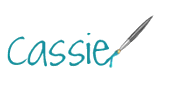 Pin