Happy Friday! In our house, we are so excited it's Friday!!!! Today, the kids and I leave to visit my brother-in-law and his awesome fiancee for a weekend visit! Then from there, we head down to the beach in South Carolina for the week! Chris has to stay behind for work and a coach training, so it's just me and the kids road-trippin', singing VBS Kingdom Rock at the top of our lungs, and making memories! Wish me luck!
Before we head out on the road I thought I'd share with you some of my instagrams from the week (cassie8978 on instagram) as well as my new dining chairs.
Here we go… my week on instagram!
This past weekend I had special visitors the day I worked at the barn sale… my very own Dad and Mom! Now you see where I get my amazing good looks. 😉
While I worked, Sawyer got a hair cut and wanted it spiky like Dad's. Chris' hair happens to just grow straight up!
I took Emmy shopping at the barn and bought her this Horton clip from Sweet Pea Designs.
I snipped some black eyed susans and put them in a blue ball jar.
The kids and I saw this guy when we were driving home one day… It's a GIANT snapper. Yikes. Chris told me I was stupid to get that close, but I explained that I just had to instagram it. I would risk death for my instagrams. Priorities.
I moved around some textiles and put my Sweet Clover pillow from Christine on the porch! Love it there!
I picked up some new pillows for Emmy's room at Chartreuse & Co. She wants her room to be "sunset colors with aqua" so by golly, that is what she is going to get this Fall!
Jake and I have enjoyed the beautiful cool mornings!
On one of our walks we came across this beautiful butterfly which had died just like that. Amazing.
The kids enjoyed popsicles on the porch.
And I shared me new dining chairs!!!!!! WAHOO!
I'll be back Monday to share some inspiration I have found for my new chairs. Until then…. I would love to hear your thoughts about them? Paint them? Leave them? Dip them? Paint something else in the room but not the chairs? Come on people…. spill!
Have a WONDERFUL weekend!!!!! And if you are in SC and want to hang out with me and my kids on the beach, let me know! Or If you want to babysit them for a bit, I am open to that, too. Ha!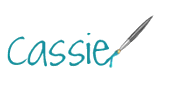 Pin